This was a theme used in my prior home and we copied it in our new home. I love the country!
I had chosen resin lattice initially and it worked superbly, but it was a little dirty from being in storage. Out came the scrub brush and hose and it cleaned up easily. The greenery got the same treatment.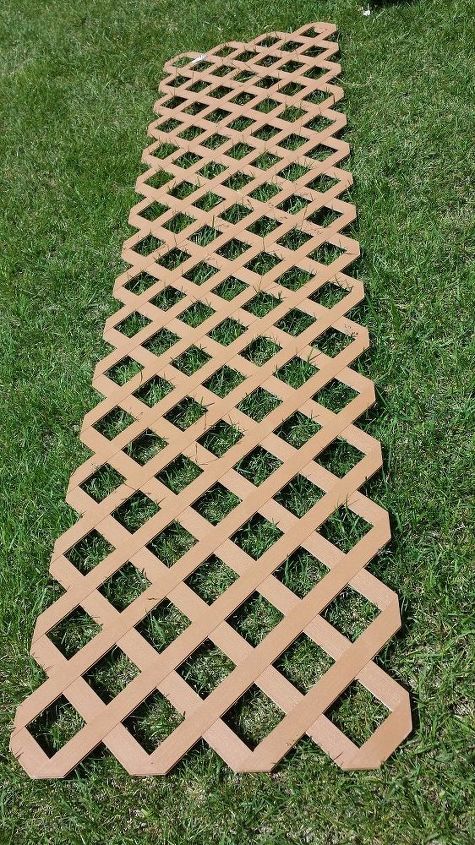 I don't to ladders, but Jeff does, sweet guy.  He wove the greens in and out, doing a better, more intricate job than I had done in the other home.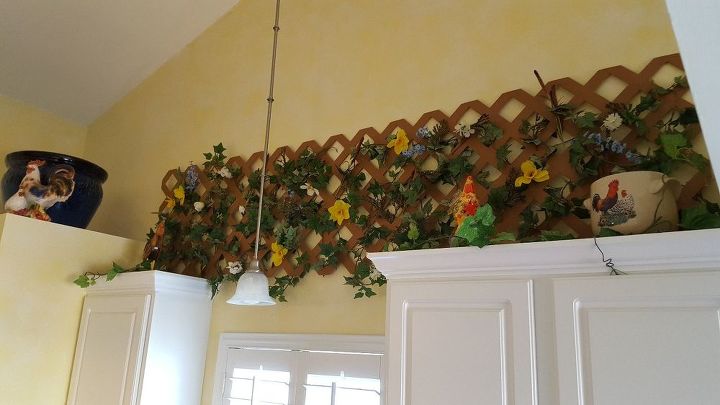 As you can see, the lattice sits atop the cupboards over the sink. It does not require any screws or tacks, so when we do our spring cleaning, it can all be lifted down and washed off.  Very easy to take care of, but really brings in a lot of the outside for our country-themed kitchen, don't you think?
Click 'Next Page (>)' to keep reading and don't forget to SHARE with your Facebook friends