EVERYDAY I WALK BY THIS WALL AND THINK, I NEED TO REPAIR AND PAINT THAT! SO TODAY, I'LL SHOW YOU HOW TO PREP WALLS BEFORE PAINTING THEM!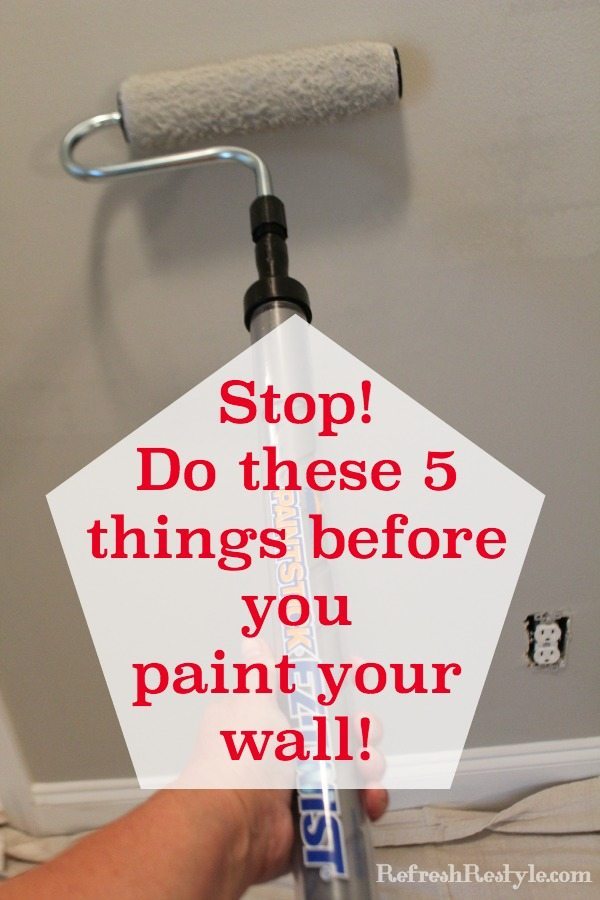 I don't know what happened, but I cannot stop looking at it.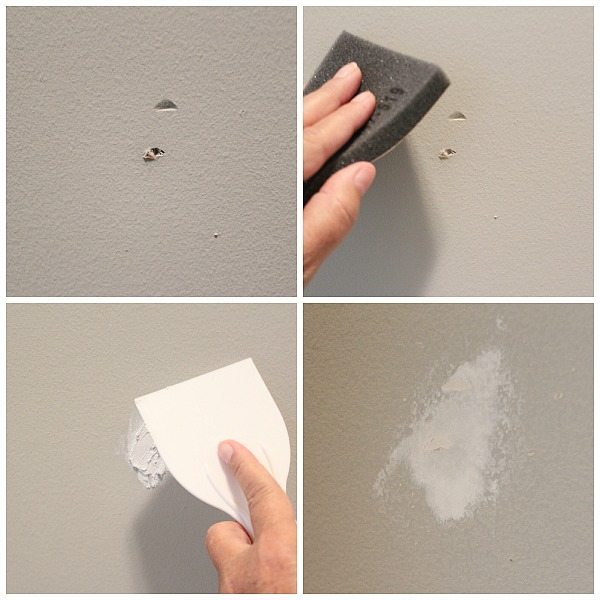 and just a little to the right of the hole there's this…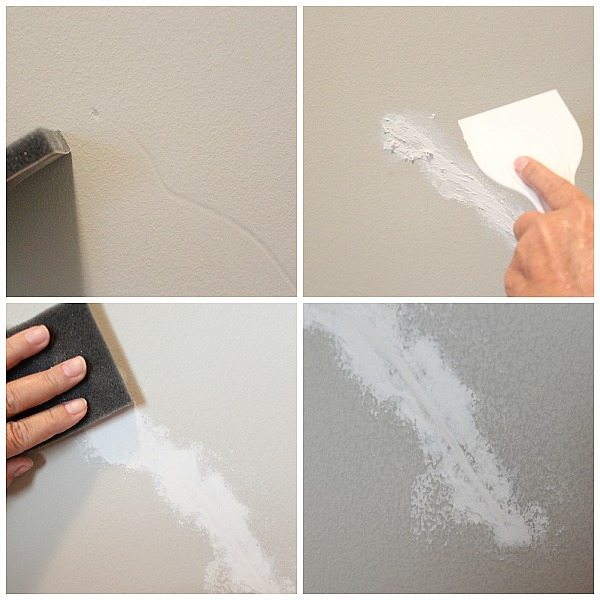 a long annoying dent! They're like pimples on my face, I know they are there, I can't stop thinking about them and they just irritate me.
To get a professional look prep the surface before you start. You're like me, temped to just crack open a can of paint and start painting. Don't do it yet…
5 thing to do before painting your wall!
Look for any damage on the wall. Repair it with spackle, sand it, remove any dust.
Remove electrical plate covers.
Stir your paint well.
Use tape to remove fuzz from your roller.
Cut in first, paint the wall before it dries.
Repair – I had to repair these places on the wall, there was no way that just painting them would have fixed that damage. I used a light weight spackling with primer and it dries fast, like within 30 minutes! After it dries, sand it smooth and wipe off the dust.
If the hole is deep, apply several coats of spackling, let it dry and sand in between. Use a repair kit if the damage is wide.
Remove electrical plates, it's so much easier and neater than trying to cut around them.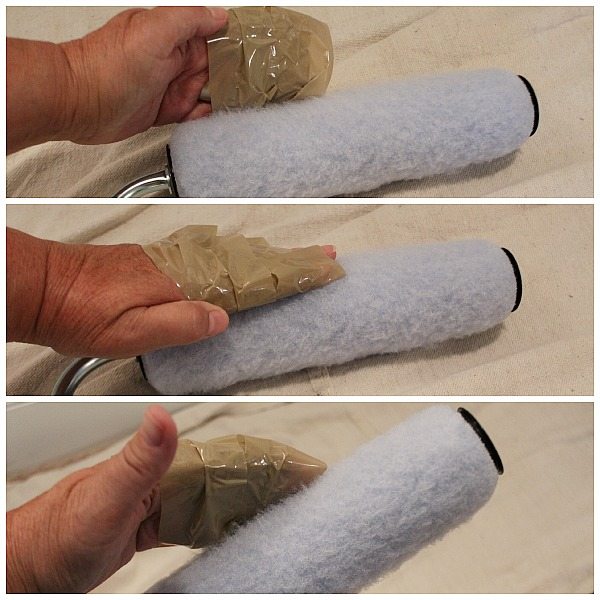 Rollers can be fuzzy, walls don't need to be fuzzy. Wrap tape around your hand, sticky side out 😉 and go over your roller removing the fuzz.
Stir your paint very well, all the good stuff settles on the bottom!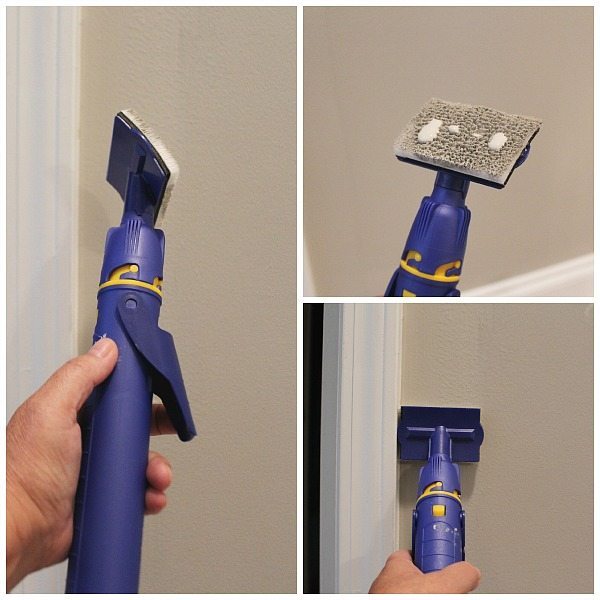 I used my HomeRight QuickPainter Pad Edge Painter, you just draw the paint up from the can. This little guy makes edging easy with less mess! Just pump to add more paint to the pad.
Please Head On Over To Next Page Or Open button and don't forget to SHARE with your Facebook friends