Hi there! It's Kimberly from A Night Owl and I'm back again this month with another easy and helpful household tip! So far I've shared my tried and true tip on how to keep a windshield crack from spreading, how to soften butter quickly for great baking, how to remove ink stains from clothing, and today we're going to cover  How to Keep your Toilet Clean!
As a mother of two boys I struggle with the bathroom situation. Anyone else here in the same boat? You know what I mean, right? On TOP of that, I also live in Arizona which has what they call "hard water." That means that the water has high mineral count, which can lead to things like calcium build up and hard spots wherever water is present. Double bathroom bummer. But recently I set out to tackle my bathroom issues and want to share some tips with you on how to keep your toilet clean! This will save you time and effort in the long run.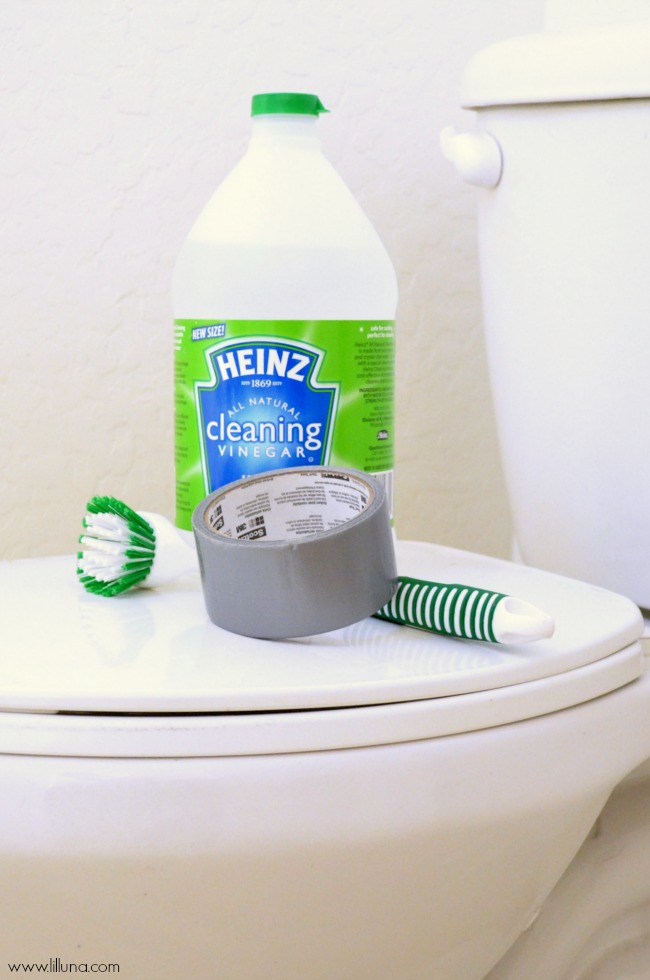 What you'll need? Vinegar (cleaning vinegar is stronger and works best), a scrub brush and some duct tape. Yes, duct tape! Stay with me here. You'll also need TIME. Do all of this right before everyone is down for the night because near the end you're going to want to let things sit overnight. But I get ahead of myself.
The FIRST step? Turn off the water to your toilet. You know, that little hose and knob behind the toilet. It's probably a little dusty like mine here. Once you've turned off the water, flush the toilet so your water tank empties and then pour a gallon of water into the toilet bowl to flush all the water out.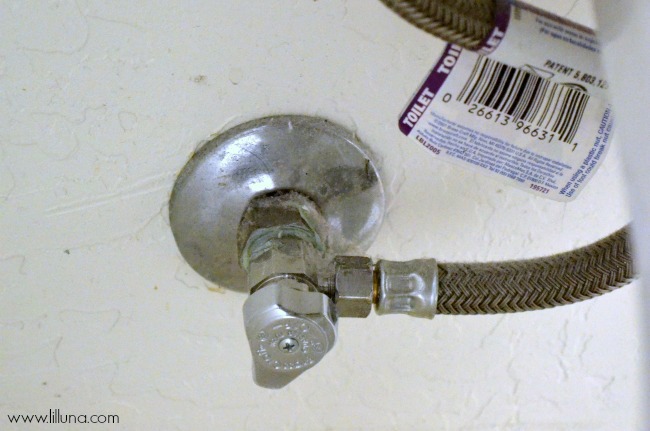 Please Head On Over To Next Page Or Open button and don't forget to SHARE with your Facebook friends