Start with a base color to cover the planter.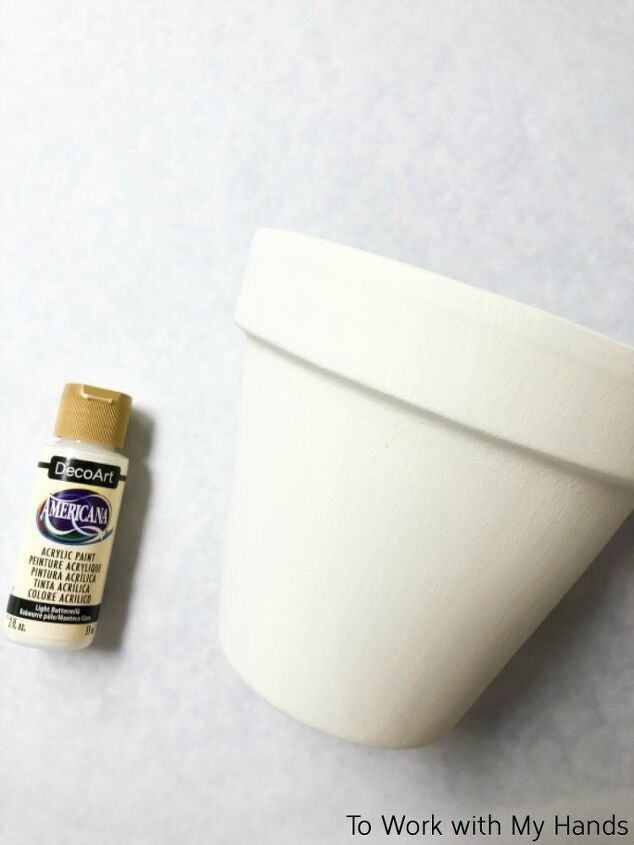 I chose an off-white (DecoArt's Light Buttermilk), and used three coats.
Don't forget to paint inside the planter too. I painted the inside of the rim and that worked fine.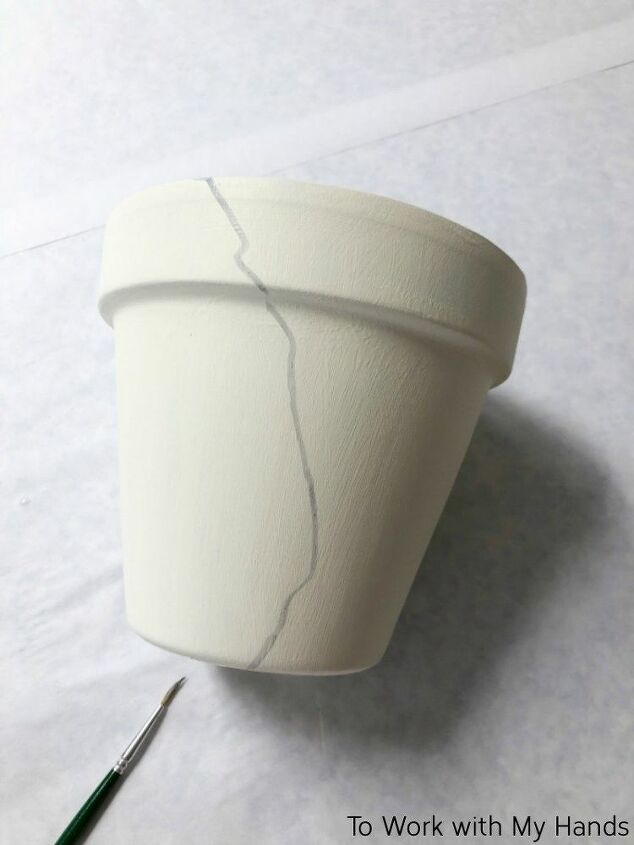 After the base coat dries, it's time to start adding detail.
Since marble is characterized by diagonal veins, that's what we're going for. Keep in mind that there's no "right" way to do this since we're imitating a natural product.
If you paint something you don't love, just use a baby wipe or your damp sponge to wipe it off and start again.
Before painting, squirt a little paint on your paper (or plate) and add a few drops of water to dilute it. That will help keep your lines soft and more natural-looking.
Use the watercolor brush to lightly drag a grey line from the top to the bottom of the planter in a diagonal pattern.
With every accent you add, be sure to extend it over the top and down inside the rim too.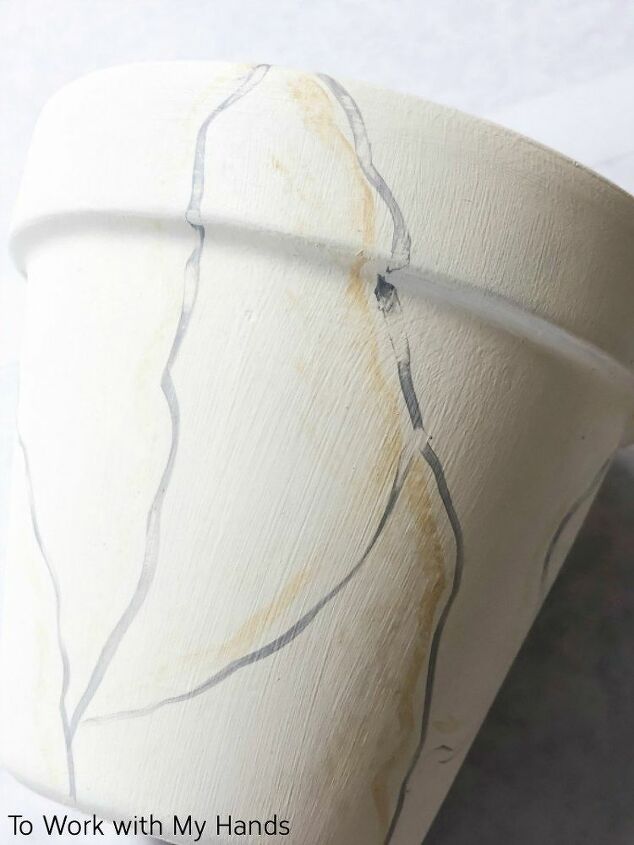 Once it dries a little, use the damp sponge to smear some of the line so it looks more natural.
Then add a second color near the first and repeat the smearing process.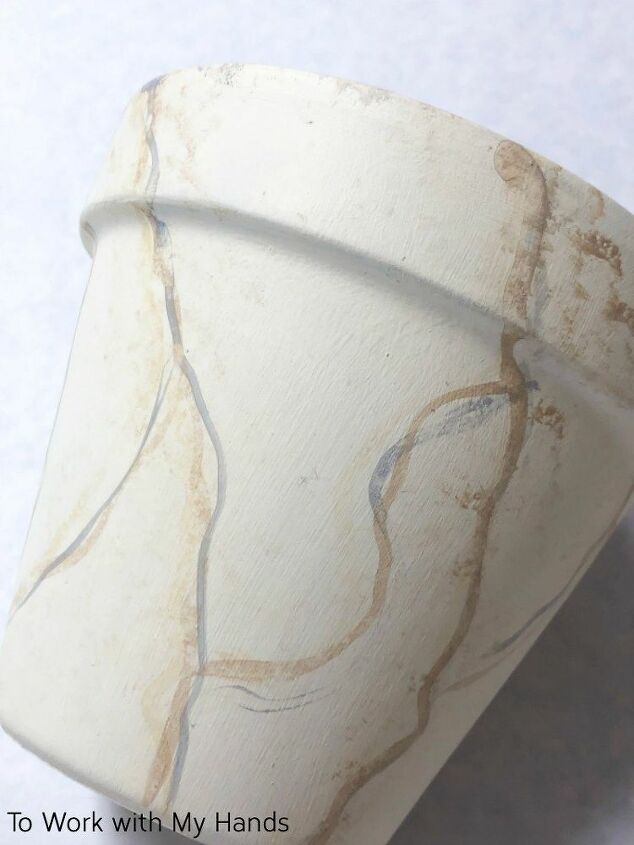 Use the last color with the damp sponge and pounce it over the veins. This is where you'll really begin to see the character show up.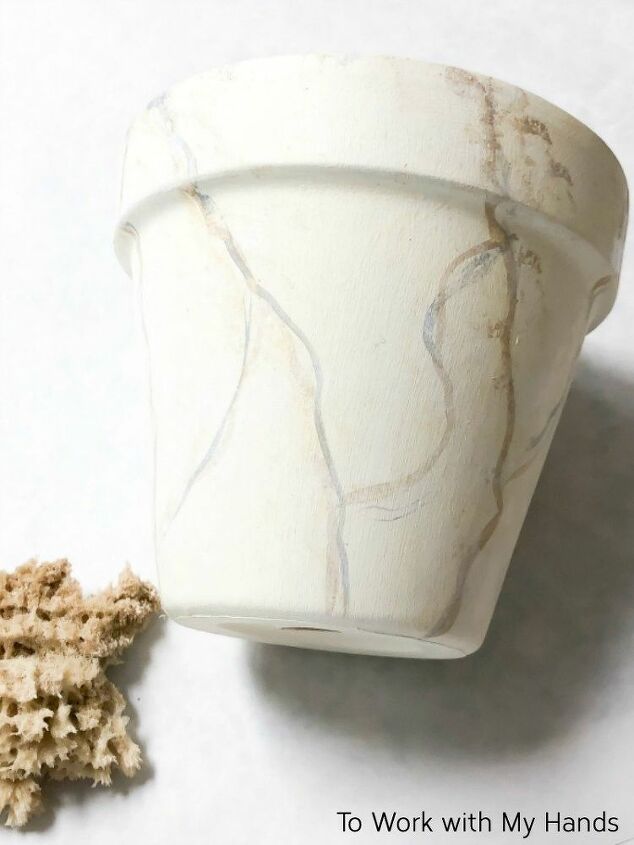 Finally, repeat the pouncing with the white paint, this time going all over the planter. It's a subtle effect, but it helps blend everything together and adds splotches of color, making it look more natural.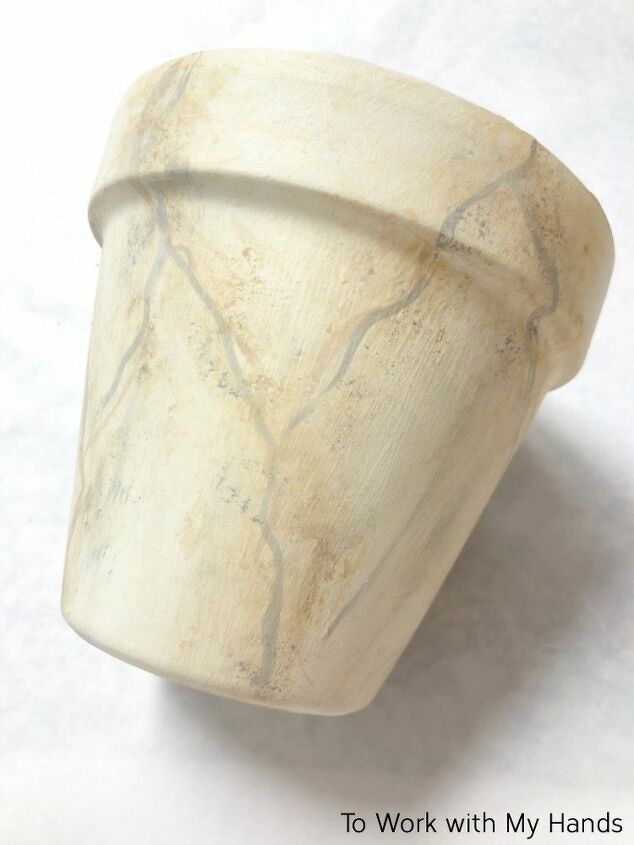 If you aren't happy with how it looks, keep adding more paint in small, diluted amounts with the sponge until you get a look you love.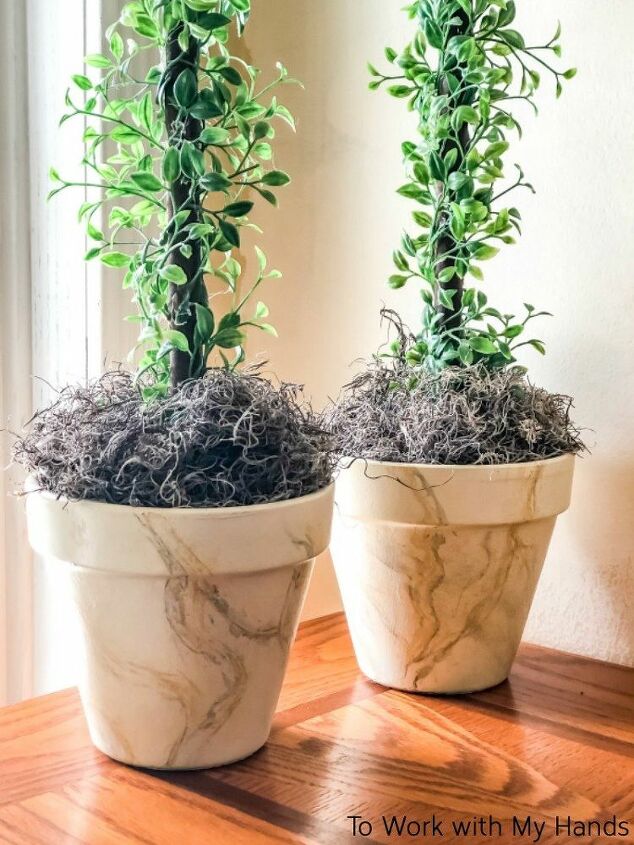 When they're dry, add your plants and you're all done!
I love using mine for DIY Topiaries, but they'd make great planters for live plants too.
If you want to use them outdoors, just coat them with a good spray sealer and you should be just fine.
Click below to visit the blog and get more creative inspiration!
Live Creatively,
Karen