I've always wanted to learn how to build a barn door. Our house is more traditional, but I was determined to make it work!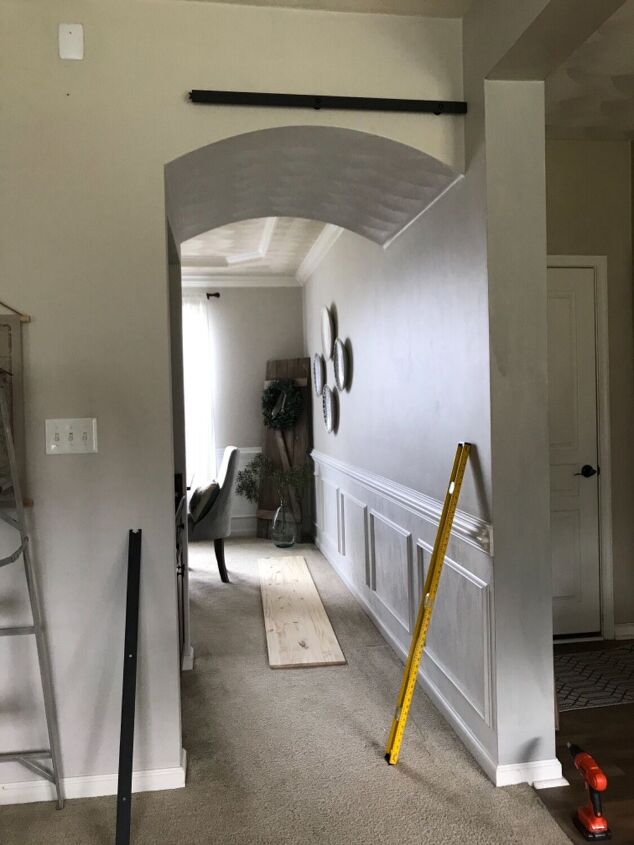 This is the area the door will hang. The door won't cover the entire area, but it also serves as an art piece!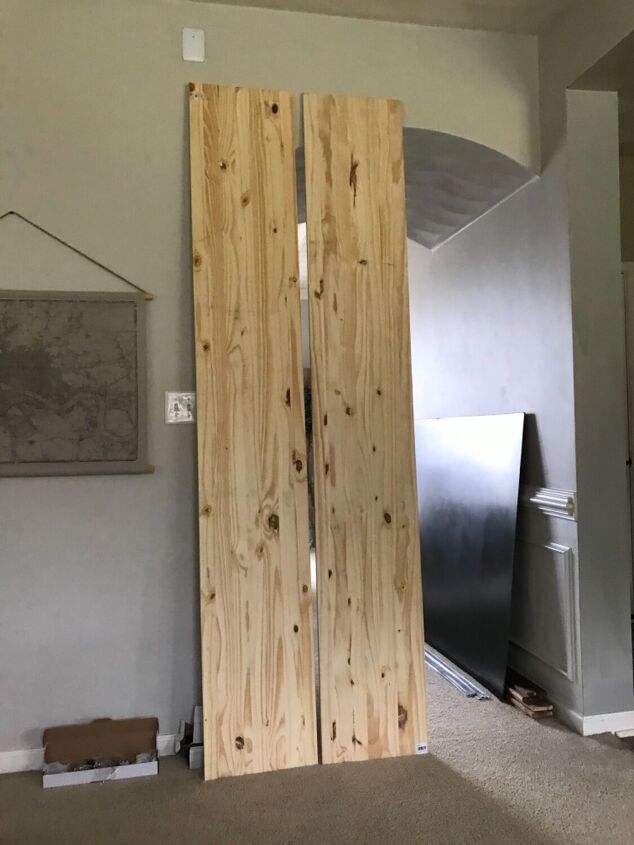 Once I measured the height and width that I wanted the planks to be, I went to Home Depot to pick them out. These were the widest ones I could find. Two were just perfect, any more would have been too wide.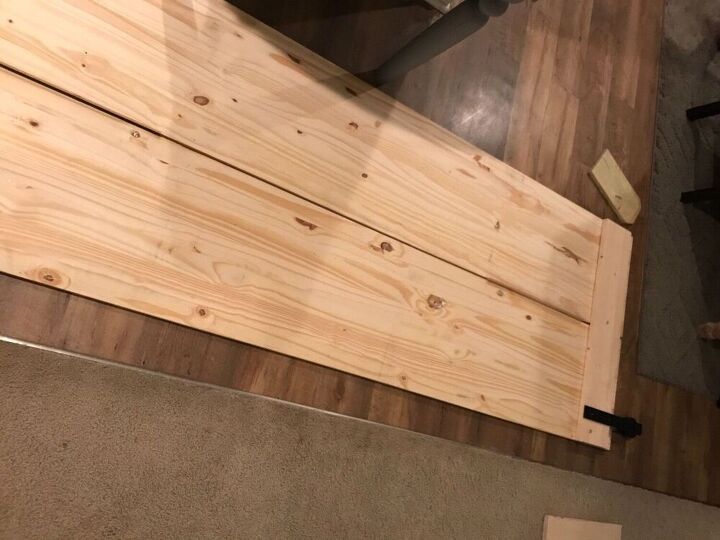 I just wanted a simple design, not your typical barn door style, more like a modern twist if you like!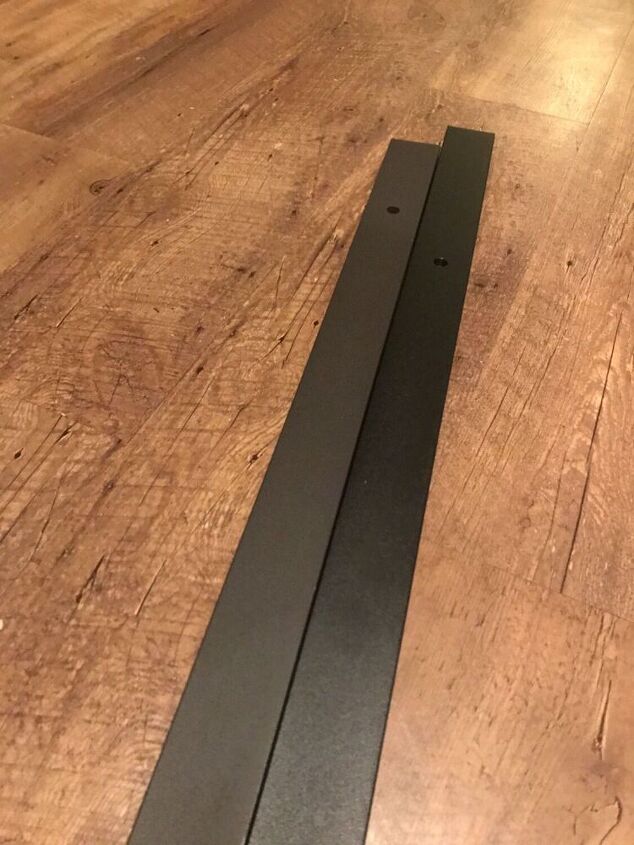 The hardware I chose was 6' wide, the perfect size for this area. I found it on Amazon for only $35. When it arrived one part of it was a different color, but I decided to spray it black instead of waiting to return and receive another one!
Please Head On Over To Next Page Or Open button and don't forget to SHARE with your Facebook friends