Since I had to purchase the lumber from the store I asked my dad to help me cut the piece of wood to the size I wanted using a skill saw. I measured the wood to 14" but depending on where you want to put the sign, increase or decrease the length to fit your needs.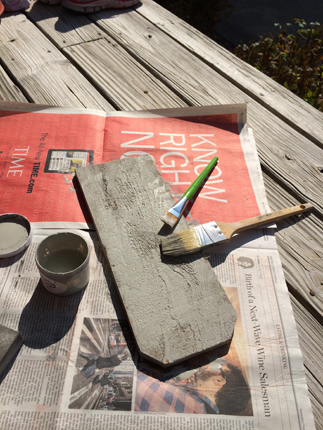 Next, paint the piece of wood. I had some leftover gray paint I decided to use.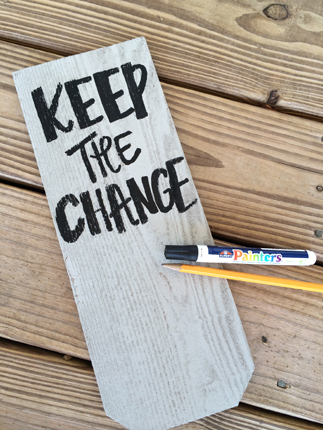 Once the sign has dried, a paint marker makes writing your tailored message easy.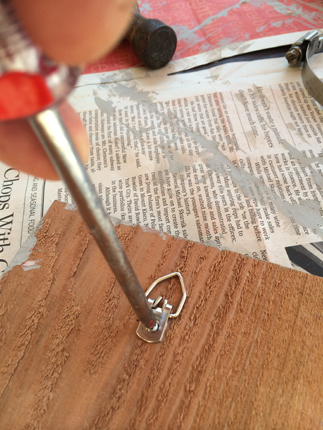 Next, if you're planning to hang your sign, attach a picture hook to the back of the board.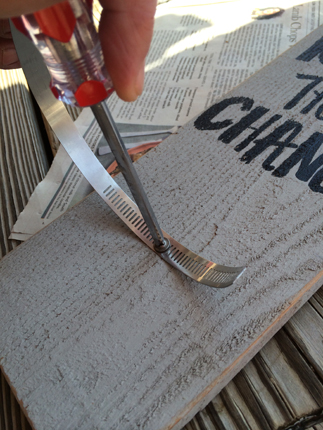 The next part can be kind of tricky so once again I recruited Dad! In order to secure the Mason jar to the sign, I used a metal hose clamp. Using a small wood nail, attach the hose clamp to the wood to ensure the hose clamp is stabilized on the wood.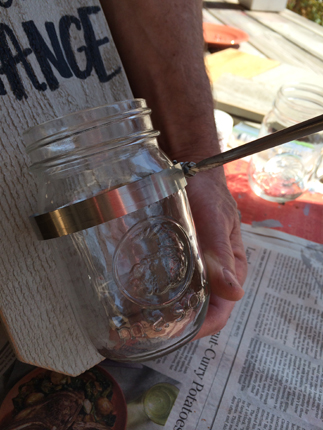 After you have secured the hose clamp to the wood, place your Mason jar inside the clamp. Tighten the clamp around the jar.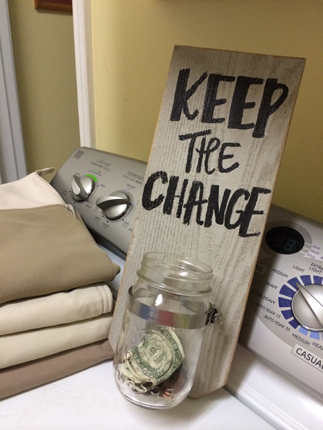 It's that easy – your very own DIY wooden sign!  I may not get rich, but then again . . . . . you never know!