We go through Coffee Mate creamers like crazy here at the office and wanted to find a way to reuse them instead of throwing them out. We found some inspiration and decided to turn them into useful kitchen storage!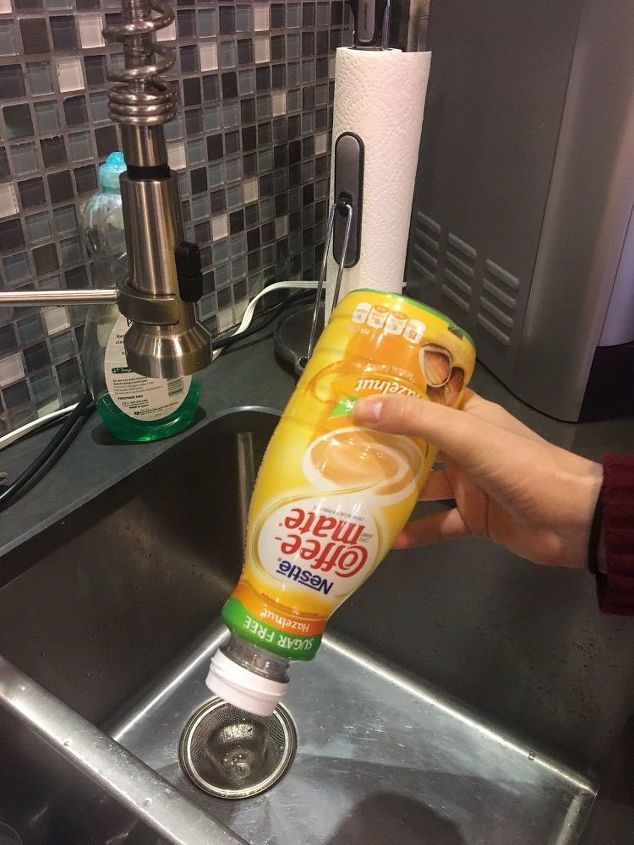 First, just make sure you dump out any of the remaining creamer.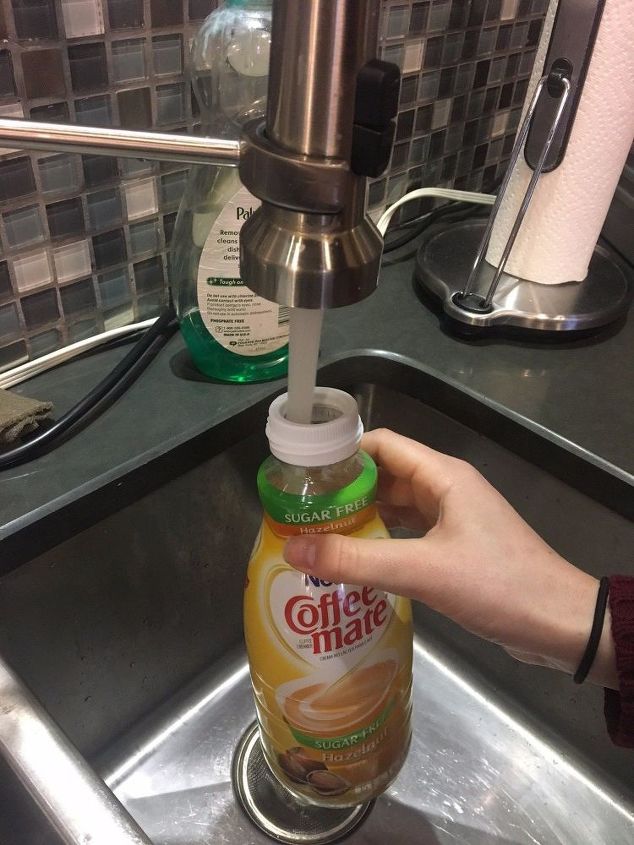 Make sure you give it a good rinse!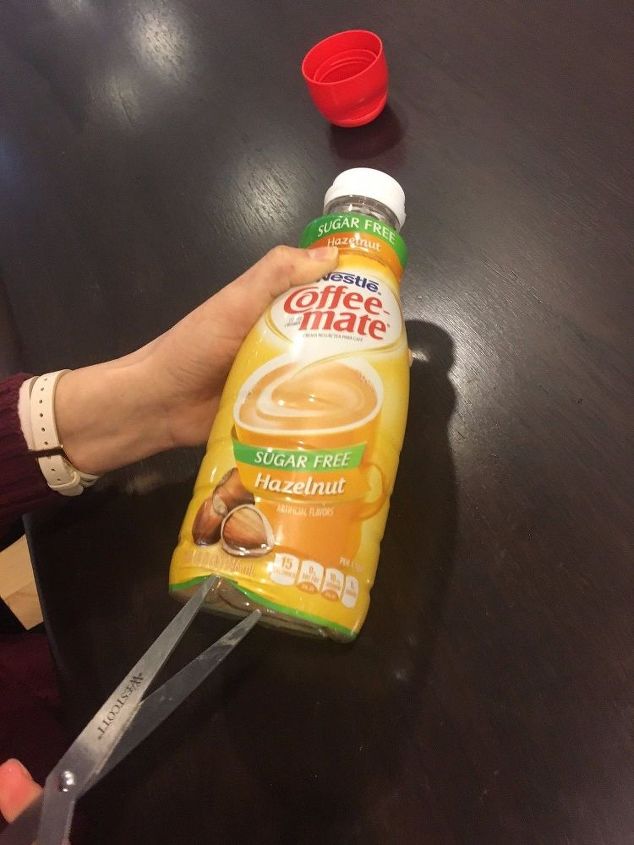 To get the label off, first you will place the scissors right under the label and give it a snip.
Click 'Next Page (>)' to keep reading and don't forget to SHARE with your Facebook friends