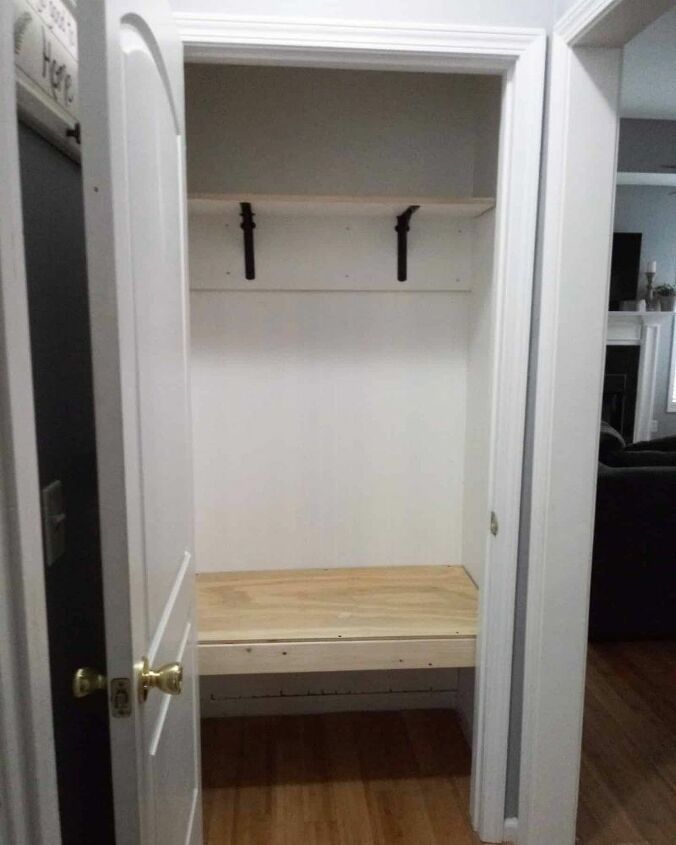 Now that the hard part was complete, the dirty work began. We caulked all of the seams to create a built in, flawless look. Caulking is so important and truly makes such a difference. We used a basic drywall caulking to get the job done.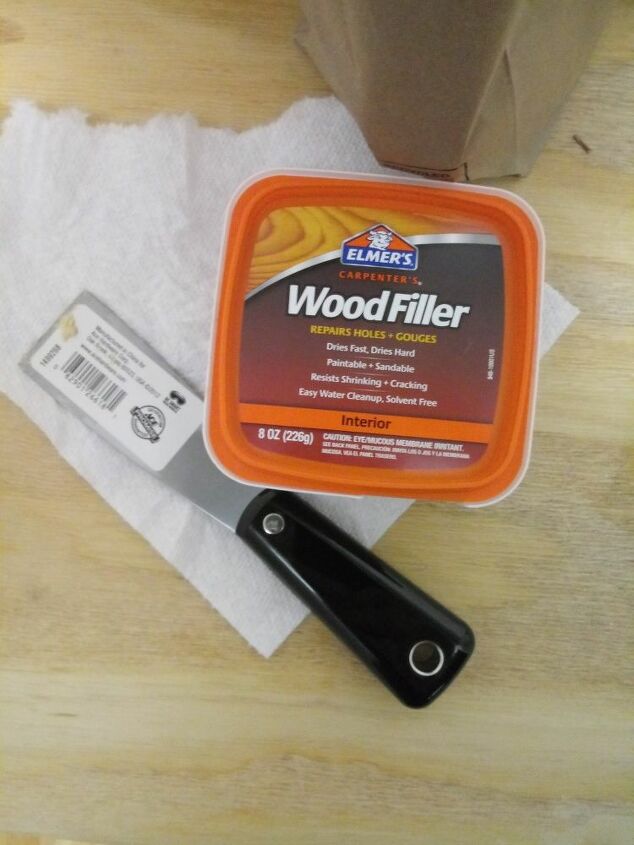 Following the caulking we used wood filler to cover the screw holes. We chose to sink all of our screws so they could be easily hidden. At this point we had also decided to remove the door and hardware. The wood filler also worked perfectly to fill in the holes caused by the hinges and knob hardware. We allowed the wood filler to dry for about 24 hours before going in and sanding. When the sanding was done it was time to stain and paint.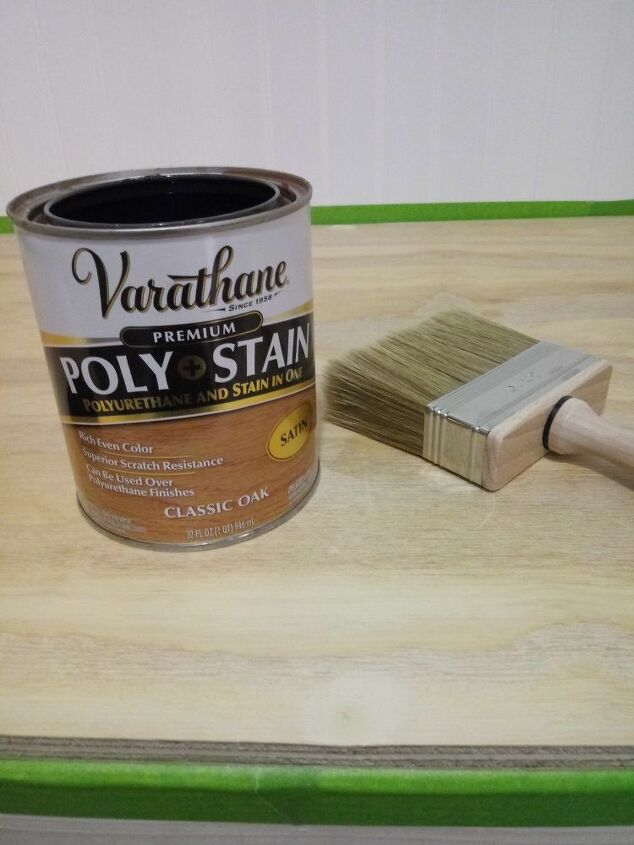 We used the same Poly + Stain that we had previously used on the open shelving in our kitchen. I ended up doing 3 coats of Poly + Stain on the bench and sanded between each coat with a fine grit sandpaper. This allowed the end result to be smooth and durable. The beadboard and shelf were both painted using the same white paint as the walls. Once the paint and stain were dry we hung the hooks and were finally finished.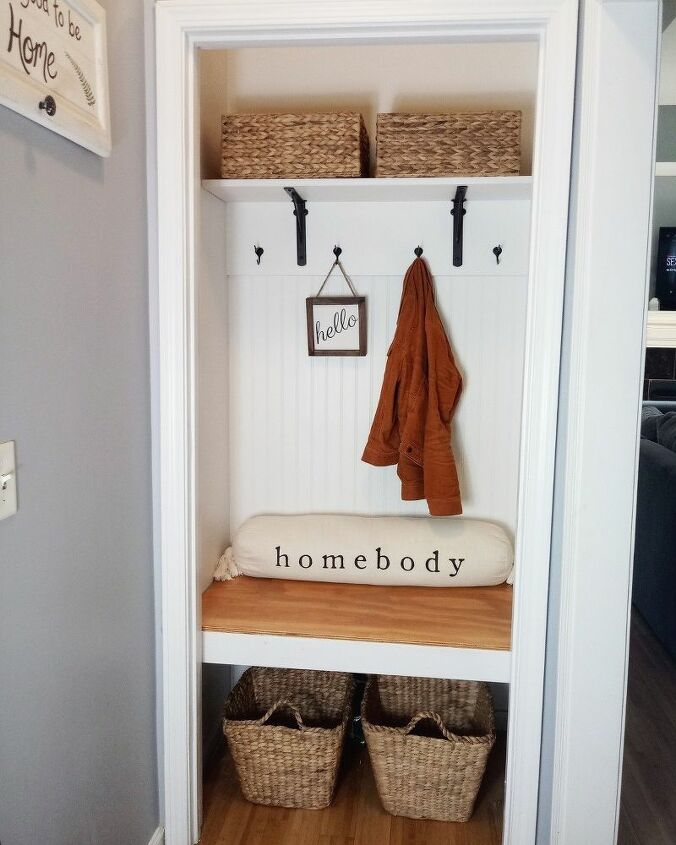 AfterThis space turned out better than we could have imagined. It has proved to be functional and a jaw dropper when we have guests. The cost on this project will vary as it truly depends on the tools and supplies you have on hand.