I have a very small hall bath & the door opens into the bathroom, taking up even more space, so I wanted to replace it with a sliding door. I bought an arched mirror on clearance and mounted it to MDF, framed it out and added trim and molding on sides for privacy.
I purchased the MDF from Home Depot and they cut all the pieces to size for me. I bought the barn door hardware on Amazon. I am pretty handy, but installing the hardware was challenging. It may have been just the one I bought because I had to make modifications. Look for one with easy installation.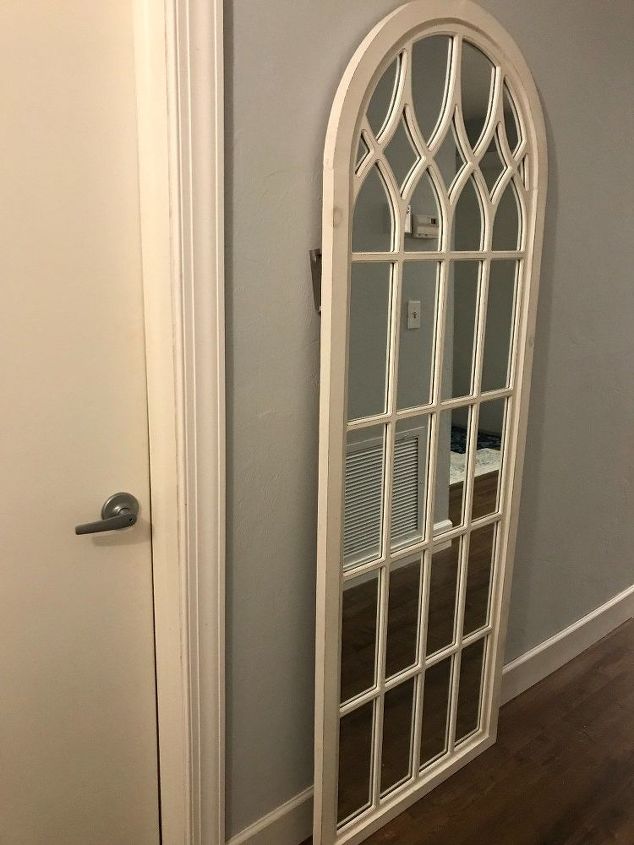 Here's the mirror from Kirklands.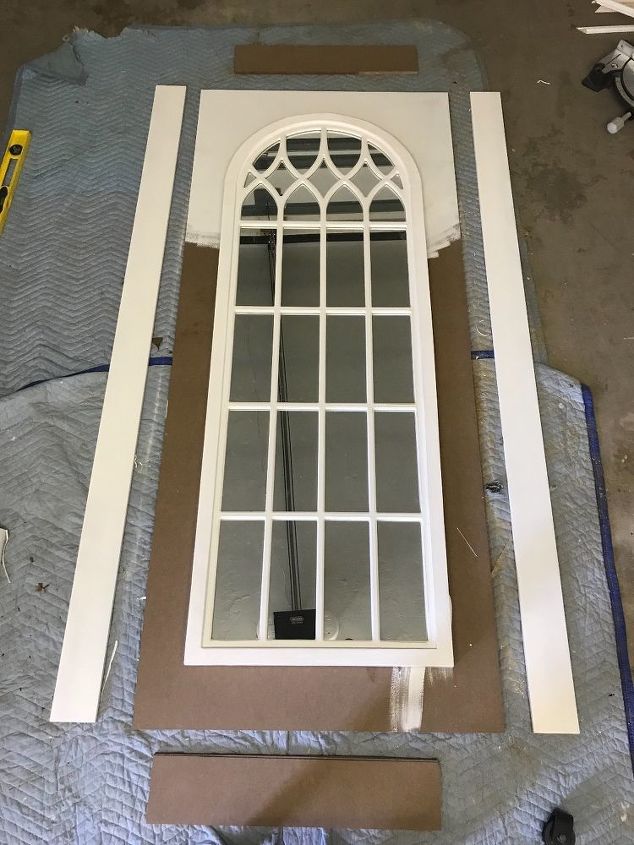 I mounted it on MDF 9" wider and 11" higher than the mirror. I painted the top of the MDF board prior to assembly for easier painting after.
Click 'Next Page (>)' to keep reading and don't forget to SHARE with your Facebook friends