Give that ugly, old banquet table a new lease on life by adding a new table top.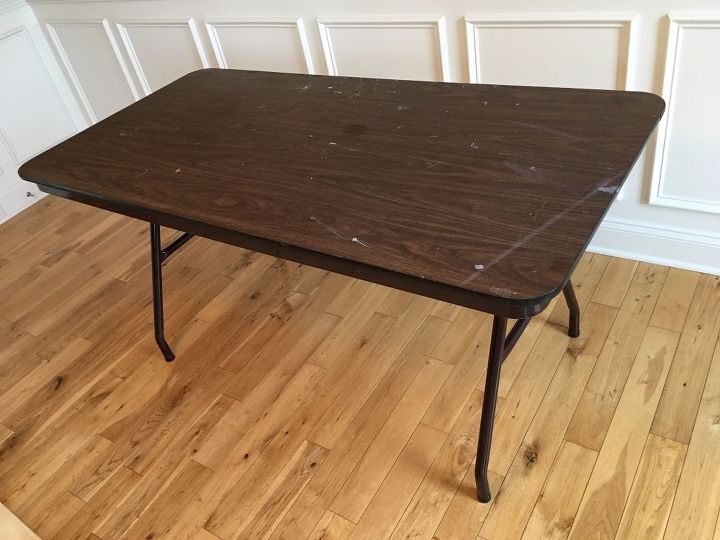 Begin by measuring your table. My table measured 5′ x 30″; however, I purchased 3 pieces of pine that measured 1″ x 12″ x 6′ for the top, so I would have an overhang of 6″ on each end and 3″ on each side. I also purchased 3 pieces of 1″ x 3″ x 8″ for the edges.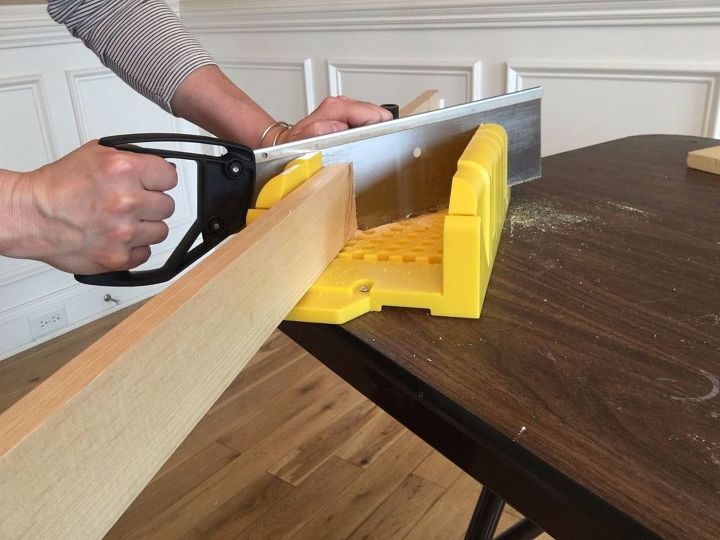 Using a miter saw, cut the 3″ edge pieces of the table.
Please Head On Over To Next Page Or Open button and don't forget to SHARE with your Facebook friends