I love adding creative or whimsical elements to my yard and gardens. One super easy way to do that is with a tipped or spilled planter. There are all sorts of examples on the web, but I'm going to show you step-by-step how it's done.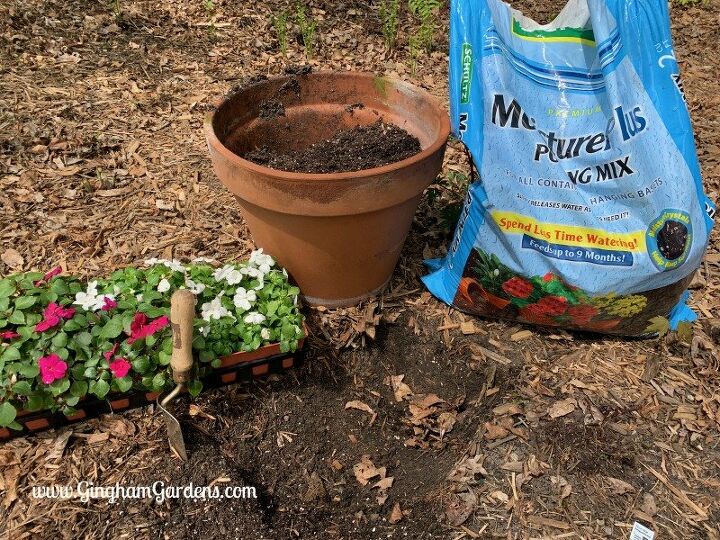 Supplies:
Flower Pot – anything will do. Even a cracked or broken pot will work. The bigger the better.
Flowers – annual flowers work best. Flowers that work well for tipped pots include: petunias, calibrochia, supertunias and marigolds (shorter varieties) for sun. And, impatiens or begonias work well for shade.
Potting Mix – nothing fancy, but it's best to use a potting mix and not just ground soil.
Gardening Hand trowel or shovel.
Please Head On Over To Next Page Or Open button and don't forget to SHARE with your Facebook friends