We just moved into a new apartment & our bathroom is tiny and oddly laid out with no counter space & no vanity… We had some existing shelves hung – but as you can see (even with baskets) it just wasn't enough storage….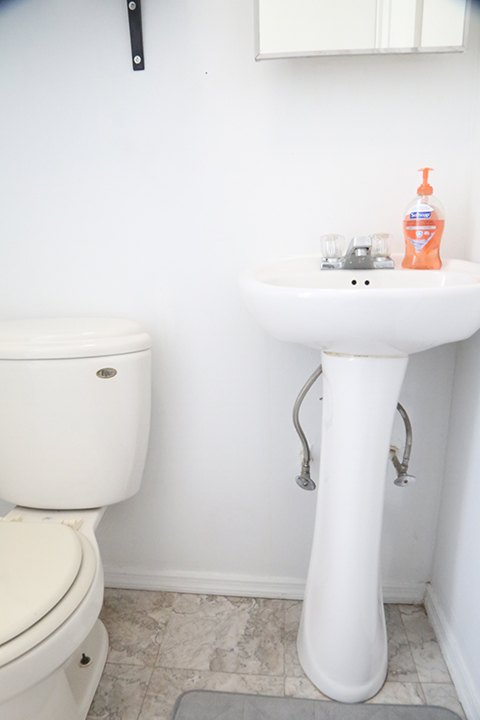 Since the pedestal sink and toilet were so close together there was also next to no space to add more storage. So I came up with this cheap, easy, solution! Check out the video for the how-to's!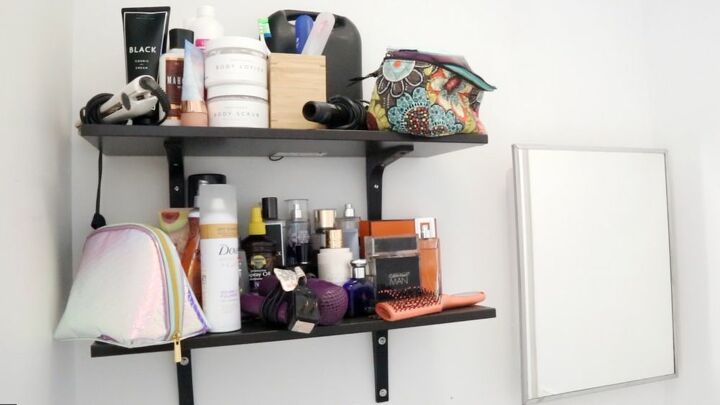 Before 
 A cluttered mess…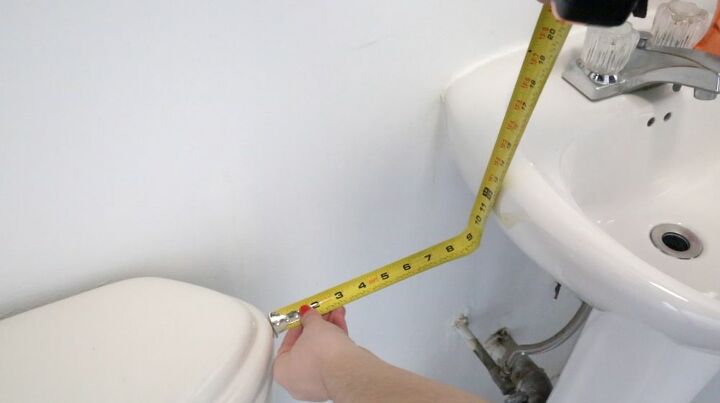 First, I measured the distance from the edge of the toilet to the edge of the sink. Then, I measured to make sure the shelf wouldn't stick out much further than the sink and that the height was what I was looking for as well!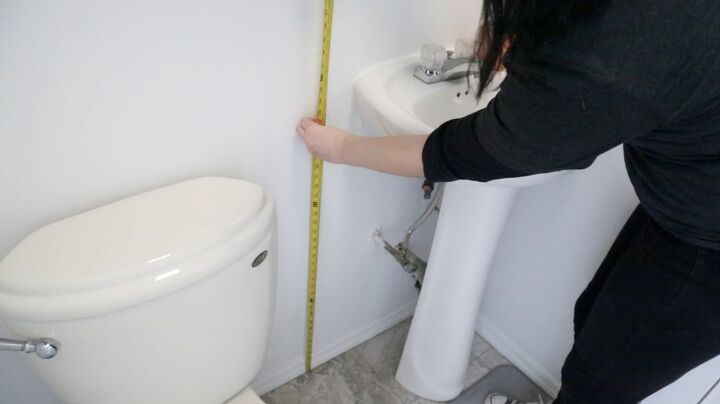 Please Head On Over To Next Page Or Open button and don't forget to SHARE with your Facebook friends