Bathroom Organizing DIY: How To Easily Double The Storage Capacity Under Your Sink For Cheap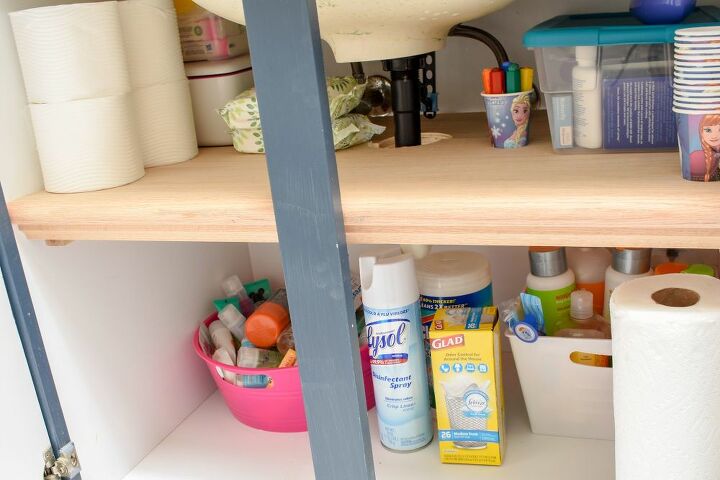 Last week, I showed you how I transformed the look of this kid's bathroom in just 8 hours. This week, I'm showing you how I upgraded the organization in this small bathroom by installing a super easy and cheap under-sink shelf to double the storage space! This diy bathroom vanity shelf will give you twice the space under your current bathroom sink without a tun of work or money.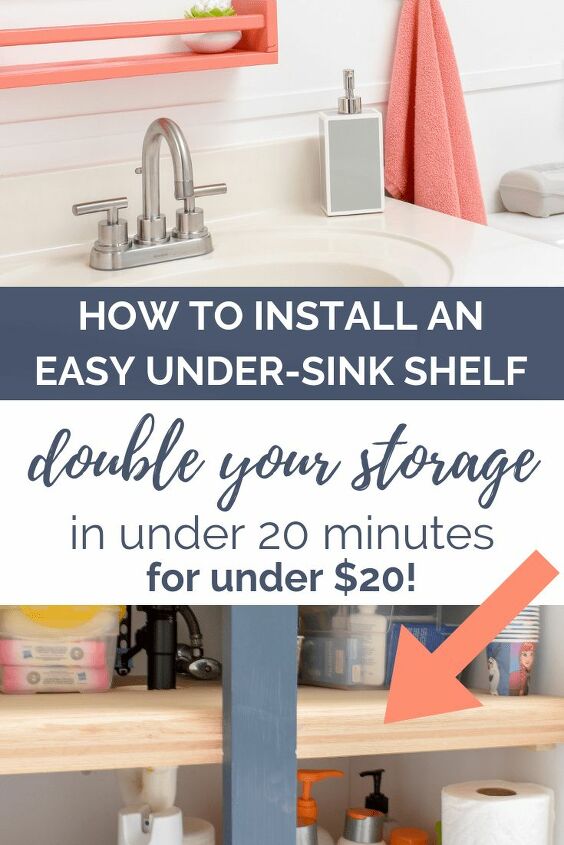 REQUIRED TOOLS:
table saw
jigsaw or hole saw
24" level
drill
REQUIRED SUPPLIES:
wood stripping / scrap 1×2
scrap plywood or 2x stair treads
2 1/2" wood screws
wood glue (optional)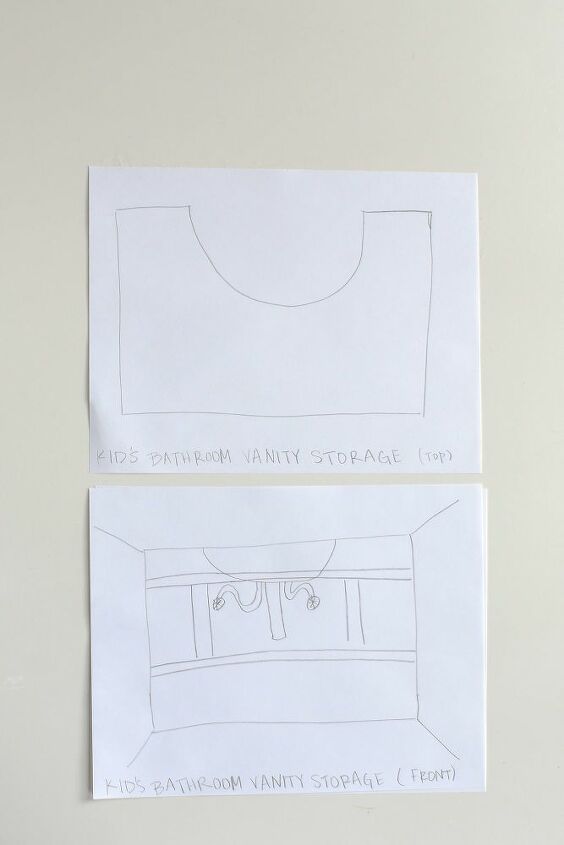 Step One – Draw Up Your Plan
Don't fret. This isn't as complicated as it sounds. Your plans don't have to be professional drafts. I sketched out these plans in under a minute. And don't worry that it needs to be complicated. It doesn't. There's no need to add drawers, cubbies, etc. A simple shelf works just as well as a store-bought bathroom vanity organizer once you add bins.
Please Head On Over To Next Page Or Open button and don't forget to SHARE with your Facebook friends