These DIY home décor ideas mean you don't need to spend big to decorate with style. Follow these 10 easy tutorials for making ornaments and furniture that are both functional and chic. Pick up what you need from the dollar store and give your living room or garden the upgrade they deserve. Learn several cool techniques, which you can then experiment with to achieve the effect you desire.
Side Table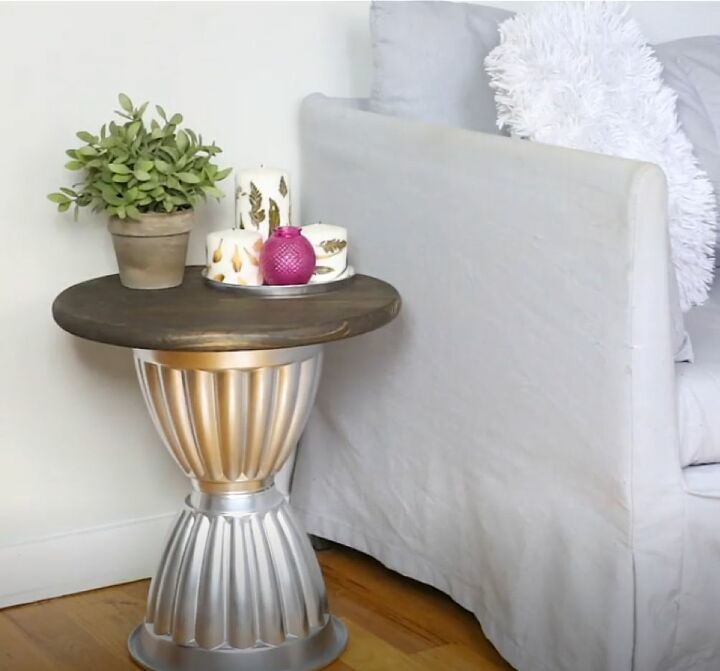 Tools and Materials
Two plastic pots
Spray paint
Glue
Round wooden panel
Wood varnish
Step 1: Gather Your Materials
Keep all the tools you need close at hand. This way your DIY home decor project will be done faster and without any hitches. An important assurance since you'll be playing with glue. I used E6000, but any equivalent product will get the job done. The pots need to be identical, at least, in dimensions.
Click 'Next Page (>)' to keep reading and don't forget to SHARE with your Facebook friends