As many of you may already know, I love taking a piece of furniture and giving it an entirely different look and use. I feel this makes the piece unique and one-of-a-kind, as well as a statement piece. One that can't be found in any furniture store.
I found this dresser on Facebook Marketplace. It was local, which is always a plus! It had a few dings and scratches but nothing that could not be repaired. I paid $70.00 which I thought was an awesome deal.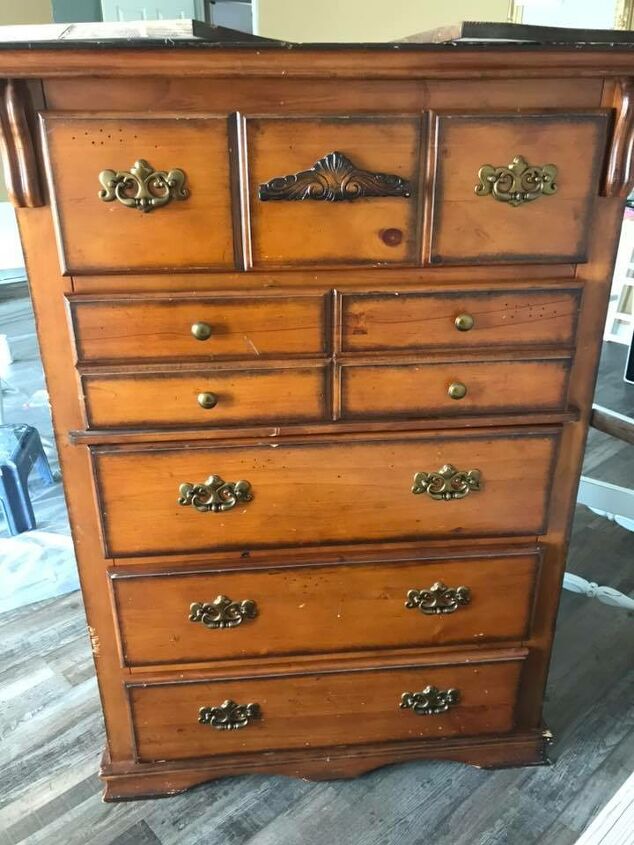 I did not want to just throw paint on it and call it a day. I pondered for a few days and finally decided that this piece would make the perfect pantry for someone who had a small space or needed extra storage in their kitchen. I took this idea to the Hubs, and the plans were set in motion (I so love when he agrees with me haha). Here's what we did!
Please Head On Over To Next Page Or Open button and don't forget to SHARE with your Facebook friends
© 2017 By 99easyrecipes.com .
Back to Top