I found this bowl at Goodwill and had an idea to bring it back to life.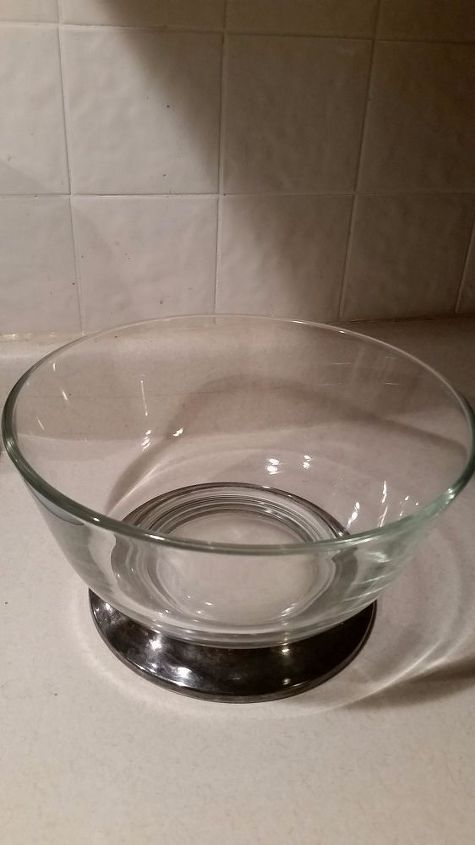 Before
I am going to use a stain medium so I needed to apply something that would ensure it would adhere. I first taped oft the metal base and the I applied Mod Podge to the entire bowl.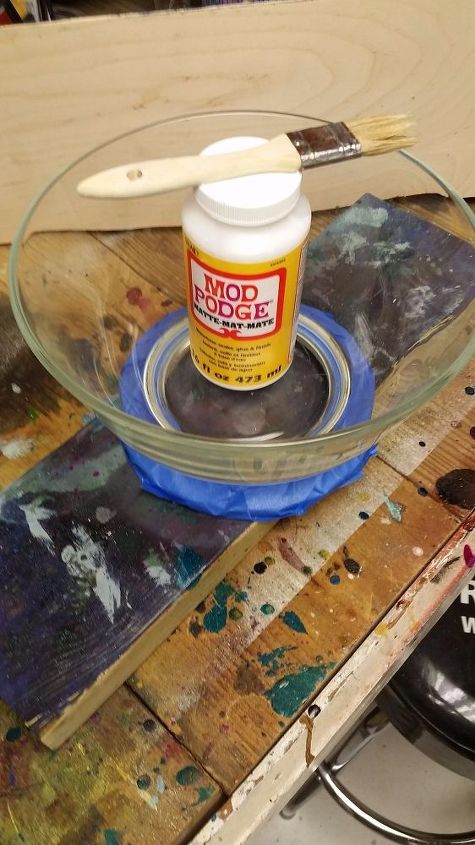 I just use a chip brush to apply a thin coat. I allow it to fully dry before moving onto my next step.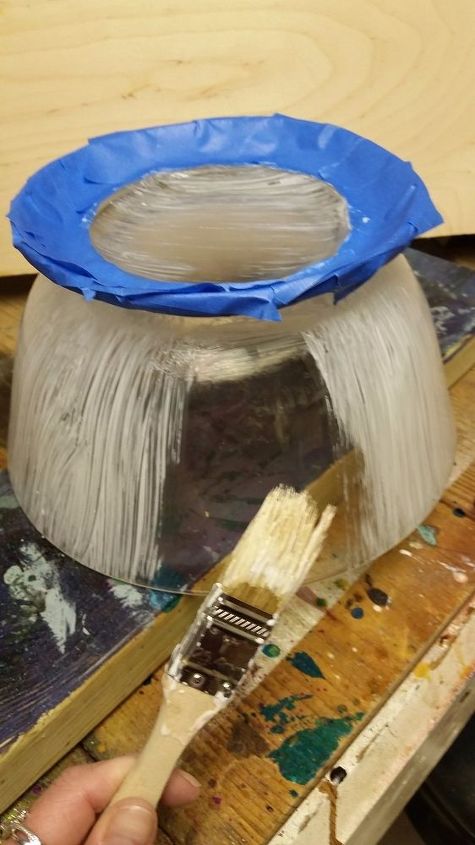 Click 'Next Page (>)' to keep reading and don't forget to SHARE with your Facebook friends