My in-laws had a chair that was on it's last leg sitting in their body shop. Here's how I took this eyesore and turned it into a showpiece – my no sew method to reupholstering a wingback chair.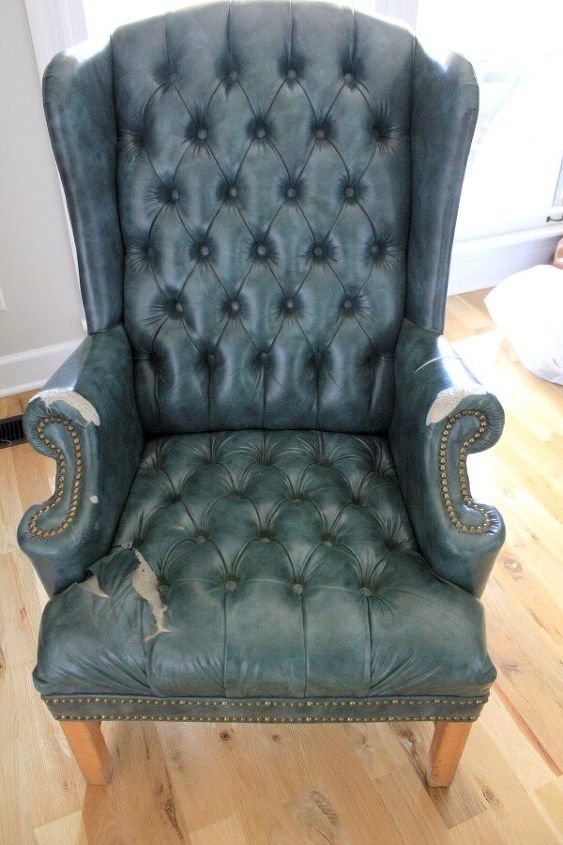 I'm sure this wingback was a stunner 30 years ago, standing tall in it's tuftedness wearing those brass nails with pride.  It succumbed to age and wear and tear.  The cushion no longer cushed, and the smell that wafted from the ripped pleather was quite unique. But I jumped at the chance for a new project when my MIL asked us if we wanted this chair!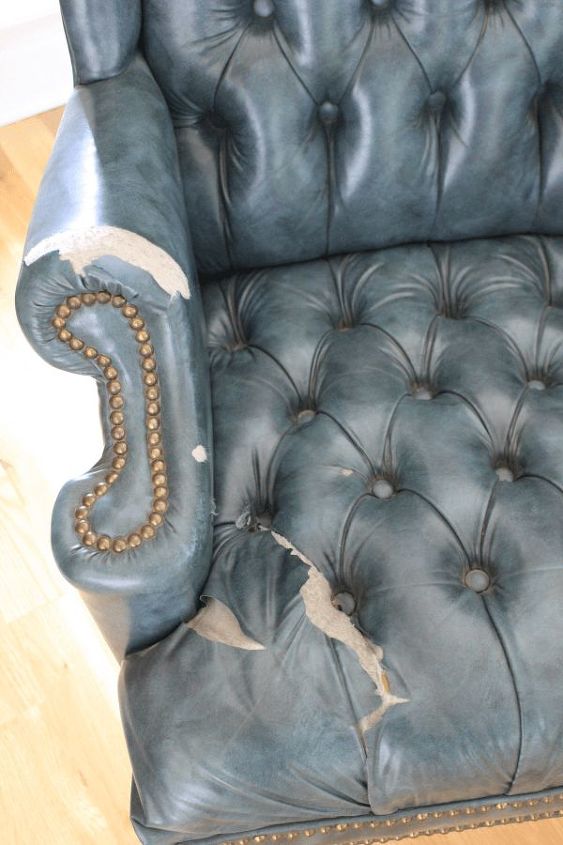 This chair had seen better days and painting the vinyl pleather wasn't an option with all the tears.
Honestly, all those buttons intimidated me.
I knew that if I tried to mimic the tufting, this project would be a beast to tackle, so I made it easy for myself and opted to forgo the 45 tufted buttons and just recover the chair.
Back to Top