This handsome guy needs a bigger mirror!
We love the look of the large black grid mirrors but all of the DIY projects we've come across so far involve lots of mirror square gluing and frame cuts and a heavy plywood backing.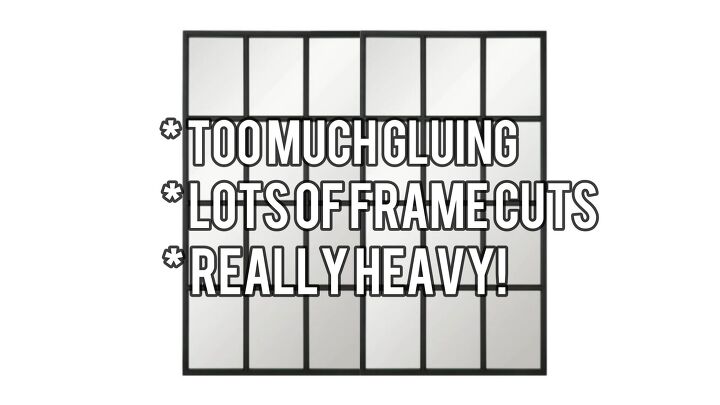 Our version is much easier, faster to create, and way less heavy!
You'll need: (affiliate link proceeds on my blog support no-kill animal shelters and rescue organizations. Shopping through these links help raise monthly donations ❤)
Four full length mirrors – these are 13.5" by 49.5" and already have a black frame, which will make this project even easier!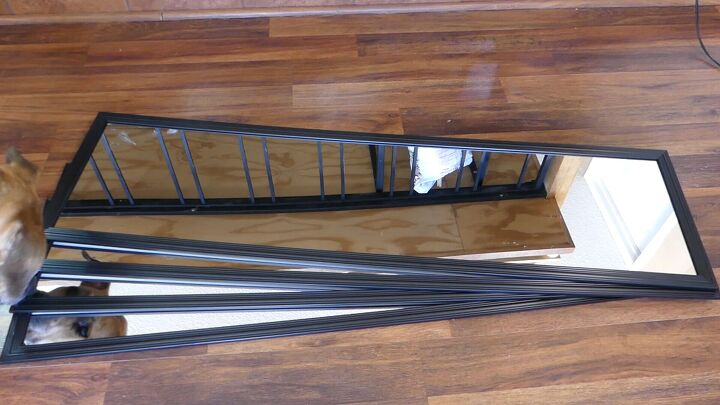 A miter saw, safety glasses, a marker, measuring tape, a sanding block or sandpaper, black spray paint, a drop cloth, and glue.
Please Head On Over To Next Page Or Open button and don't forget to SHARE with your Facebook friends