We shared this on Chemistry Cachet several weeks ago, and we are already having readers write in saying they love it!
When I first tested out this home remedy, I was skeptical how well it might work. I researched the science behind bar soap for insects many years ago, but I have never tried it for flies. Flies are really hard to deter this time of year especially depending on your environment (around water, animals, farms, pets, etc).
Remember, this home remedy is specifically for a porch area.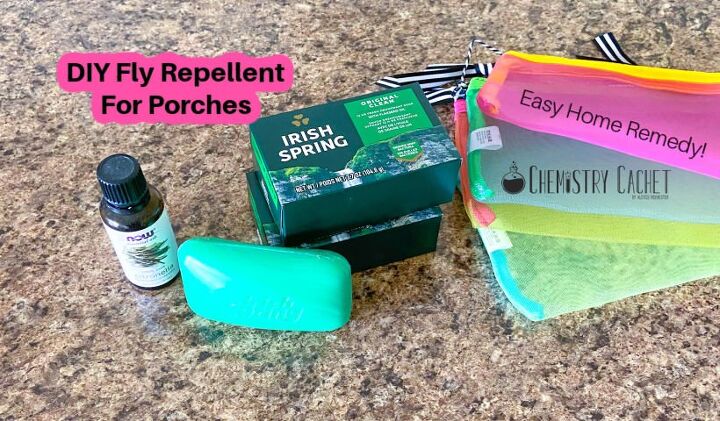 Also, make sure you always check out our blog posts because we discuss the science and purpose behind each ingredient. We also go into detail on reasons why something didn't work for you and FAQS!!
Ingredients:
Irish Spring Soap Bars
Citronella Essential Oil
Mesh Bags with Zipper or Draw String
Directions:
Gather your soap bars, I have three for my porch area. You can use as many as you want to place around your area.
Add drops of citronella oil to the soap bars. It will slowly soak in to the top, but it is also okay that it runs down the sides.
Let the bars sit out for just a few minutes before placing them in the mesh bags or add them while the citronella is still wet. Either way is fine!
Add one bar of soap to your mesh bag. If a full bar doesn't fit, you can cut it in half.
Set them around your porch or hang them up.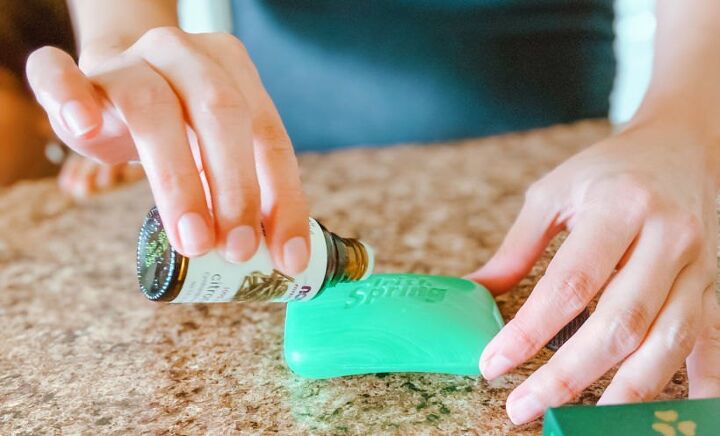 Does This REALLY Work 100%
For Keep Reading Please Head On Over To Next Page Or Open button (>) and don't forget to SHARE with your Facebook friends