You may have seen the powder room makeover we posted last year. Today we're focusing on one of the elements: the unique medicine cabinet. At Birdz of a Feather, we're all about upcycling so when it came time to renovate our small powder room, we wanted to do it as sustainably as possible.
Since hubs was going to use the bathroom to get ready in the morning, he needed storage space for his toiletries. A cabinet door we found at Habitat for Humanity's ReStore for only $2 was the starting point. The ReStore always has a huge selection of doors, like the ones shown below.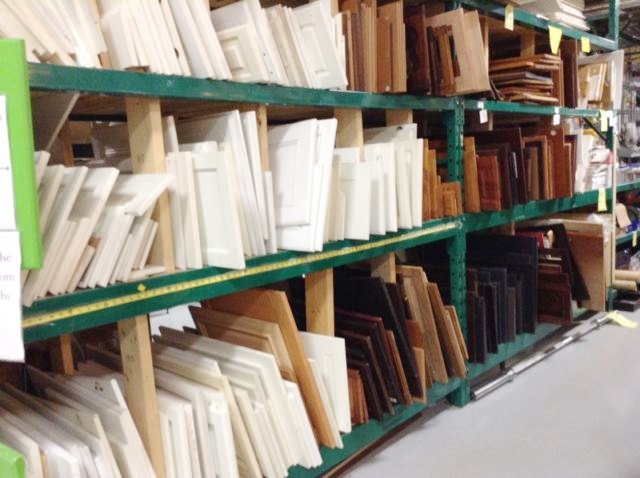 With a bit of creativity and some recycled materials (plywood, 1×4's and free calendar pages) we built a box and turned it into a one-of-a-kind piece that added much needed storage. You can't get more sustainable than that!
Refer to the table on my blog for exact material cut list we used; however if you build your own you'll likely need to adjust your cut list according to the size of the door you use. The two part craquelure is the most expensive part of the project, but it will last you through a few projects. We used scraps to build the inside of the cabinet so this can be a very cost-effective project depending on what you already have on hand.
Click 'Next Page (>)' to keep reading and don't forget to SHARE with your Facebook friends