I am excited to share this post with you today! This is a cheap, easy and very effective homemade lawn food that you can use in place of fertilizer.
One of our most viewed posts last year was this homemade plant food recipe (click the blog post for link).
What readers enjoyed most, was the science backed aspect of how it worked!
I love hearing all of your success stories on it too! In fact, my father in law uses this exclusively in his garden now.
First, let's talk about this recipe, then we will share with you the amazing chemistry behind why this works so well! And if the ingredients seem crazy to you, don't worry! We explain everything in detail! We have also talked with lawn care professionals to make sure you are getting the best solutions.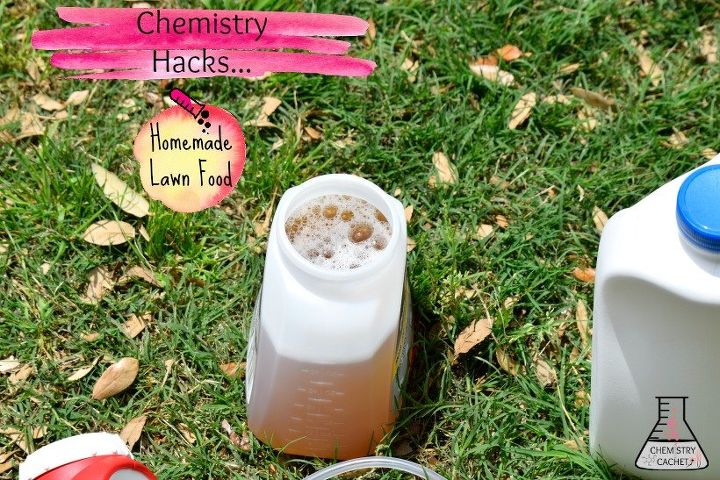 We have tested this for a long time and consulted with yard professionals on the benefits of each ingredient, so you are getting a great DIY solution.
*****UPDATE:: I have had some readers tell me this looks like Jerry Bakers Formula. I have never heard of him, so I searched for his lawn food to see what he has. It is VERY similar to his with some minor differences. I use club soda and epsom salt, his contained corn syrup and some other different things. The only one I have used is this one below. I learned part of this recipe in college from our textbook. I have since changed up a few things to make to better for the grass. Thanks to all my wonderful readers for letting me know about Jerry Baker, so I can make sure to check out his posts!*****
For Keep Reading Please Head On Over To Next Page Or Open button (>) and don't forget to SHARE with your Facebook friends