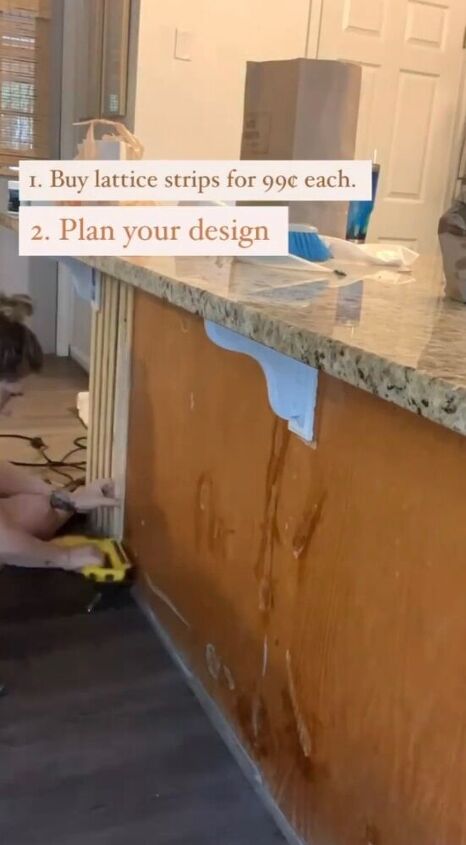 I bought 20 lattice strips for 99 cents each and a sample jar of paint in Behr Shebang.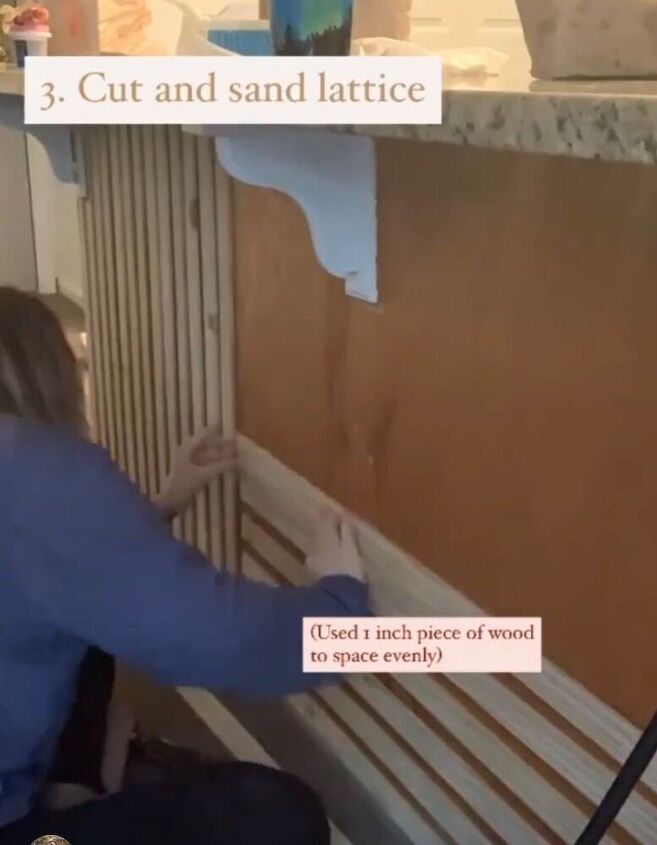 Then I planned out a pattern- once I got started though, I forgot about my pattern and its on the opposite side that I wanted it to be, oh well.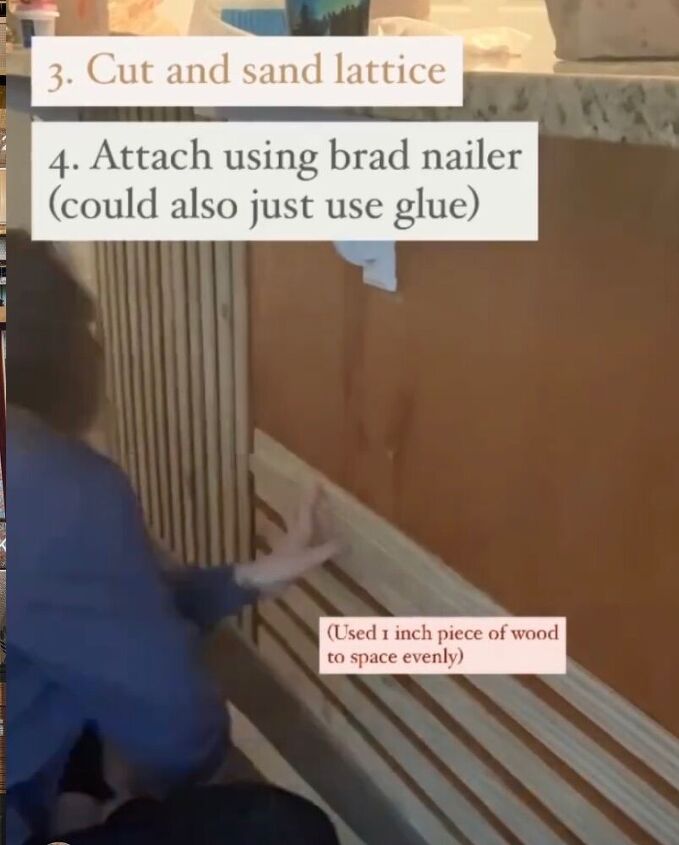 I cut the strips to fit and used my brad nailer and a piece of 1" scrap wood to keep the spaces even.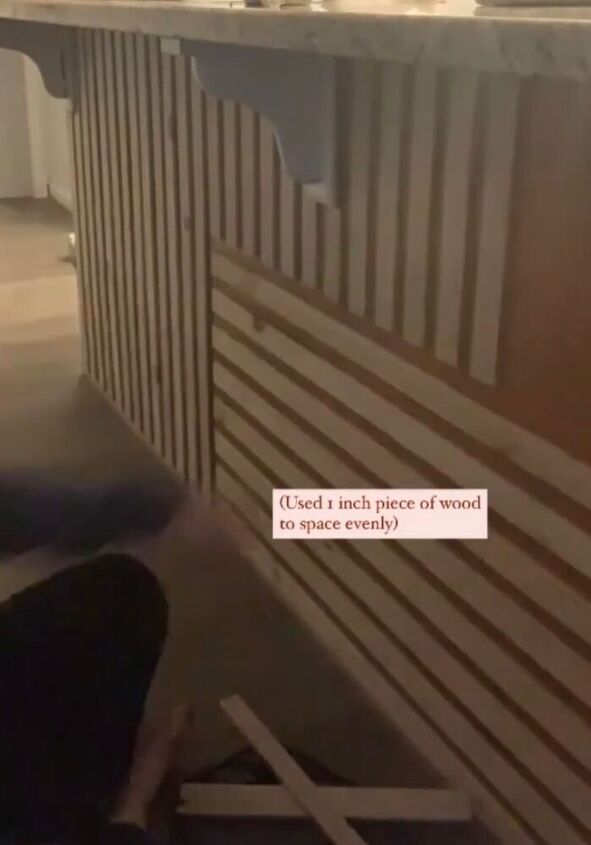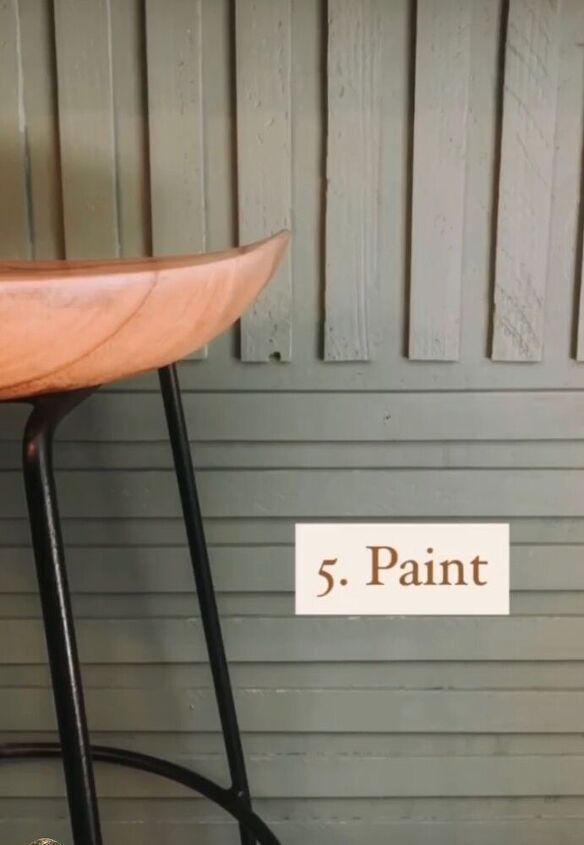 Then I painted! Behr Shebang is the perfect earthy sage green. A sample size jar was more than enough.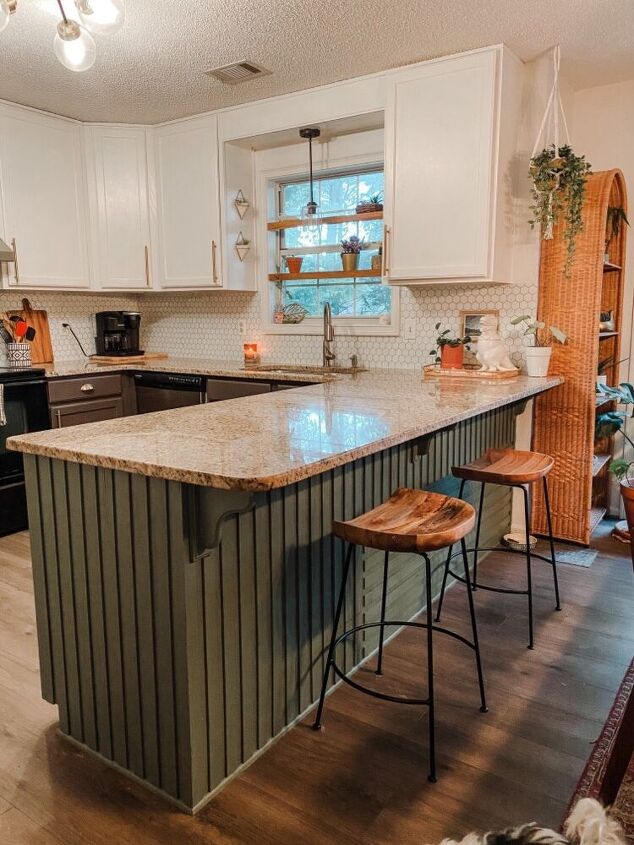 Thats it! Brand new updated peninsula for less than $25!
Join me on Instagram for more DIYs and for the full video of this update!