This is a before pic of my kitchen. I don't have a ton of money to sink (get the pun) into my kitchen, so I did most of the work myself. I also would've loved to have new fancy cabinets, but since that wasn't an option I gave them a facelift.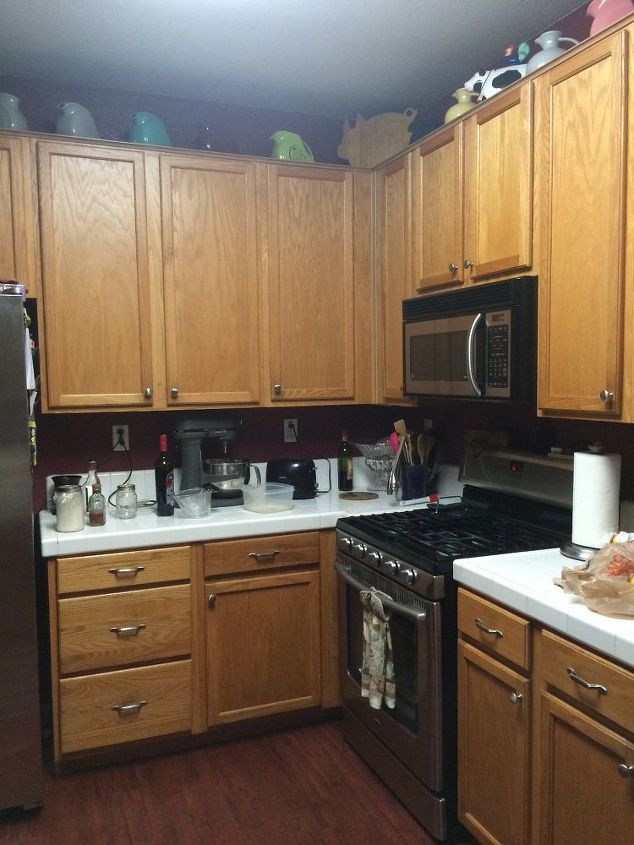 I used the same paint I bought to paint my walls, I had about 2.5 gallons left over, so it made financial sense.
Removed all the doors. The guys thought I was nuts, but they love the new look!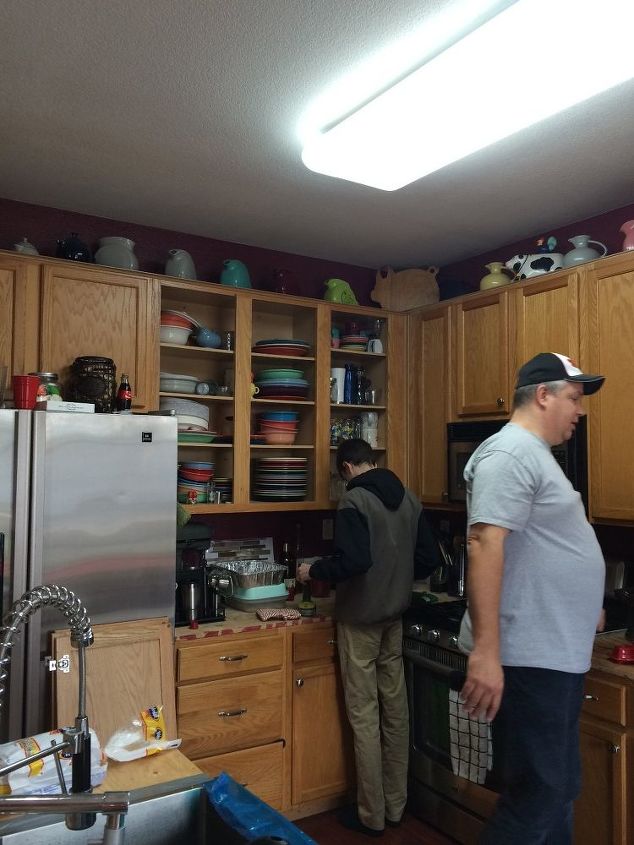 I gave them a good wash and then painted away.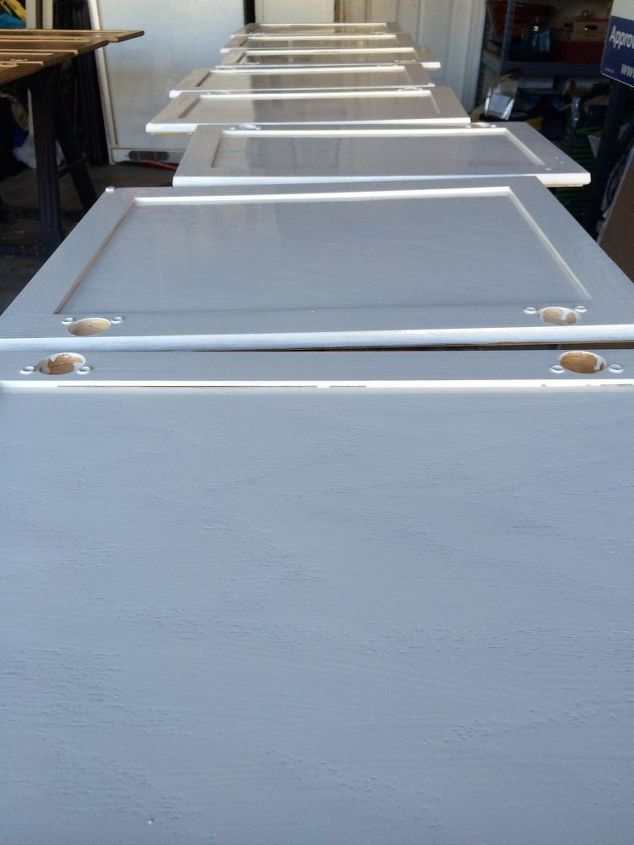 After they dried, I introduced the magic.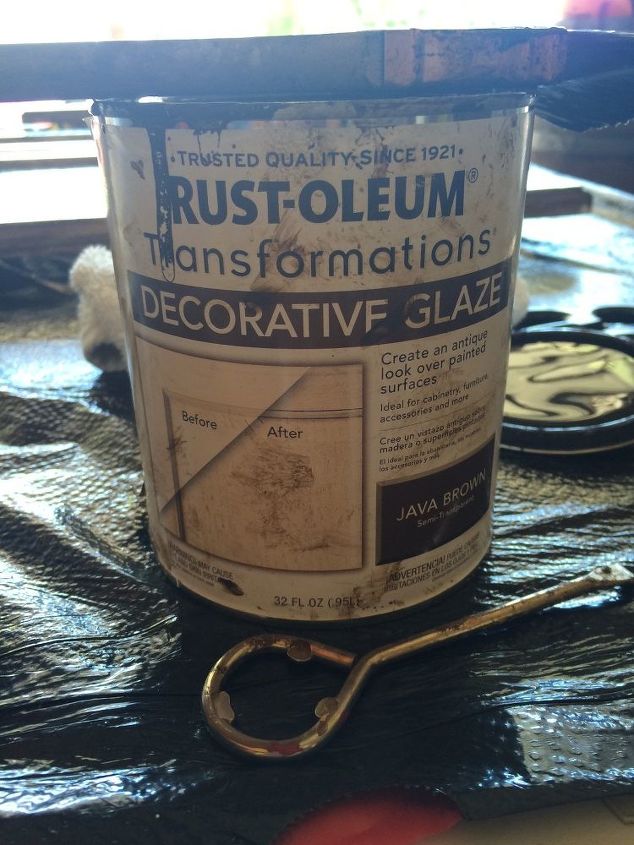 Painted it on.
Click 'Next Page (>)' to keep reading and don't forget to SHARE with your Facebook friends