Hi, I'm Brittany! I am passionate about sharing time saving projects around the house for other busy families.
Today I want to show you how I removed this black wax, red latex paint, and 40+ years of varnish from this buffet rather easily.
Goal: Remove any varnish and paint from this buffet so that I could stain the top and paint the remaining buffet.
You can see the full tutorial here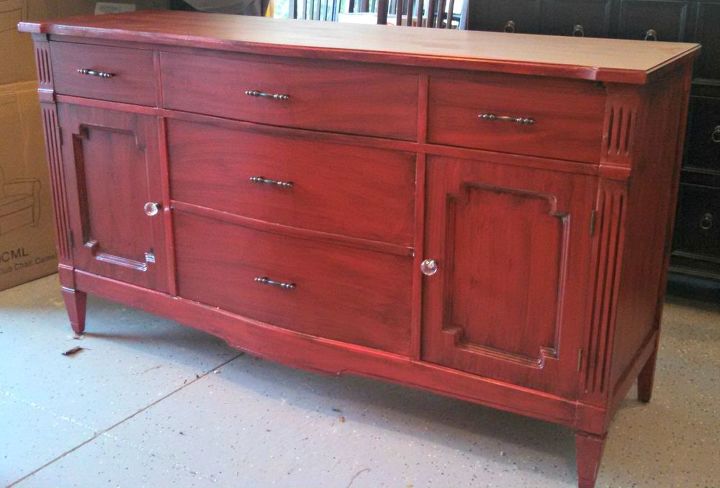 PREP
Remove all old hardware, including door hinges.
To save yourself lots of effort and time, spend about 10 minutes and sand over your entire piece with coarse sand paper.
Make sure to sand in direction of the wood. What you're doing is prepping the remover to do an even better job than its advertised. I've found that a bit of effort goes a long way when you have furniture with wax or special finishing on it (like mine!).
APPLY THE REMOVER
While this process is easier and safer than more traditional methods, it will still take some time. You have to wait in between remover coats and then there is some physical labor involved. Easy yes, but prepare to spend a bit of time on it depending on the size of your piece.
Click 'Next Page (>)' to keep reading and don't forget to SHARE with your Facebook friends