Hi everyone! Welcome to my garden. I grow vegetables in raised beds since it is more convenient, useful, and attractive. Raised garden beds can be quite expensive, so I want to show you how you can make your own raised garden beds from pallets!
You might have heard that pallet wood isn't safe to use for garden beds where you will be planting vegetables. Here is what you should look for. There should be a stamp on the side of the pallet showing how the wood has been treated. The only one you have to be wary of is MB (which stands for methyl bromide), since the chemical in it can leach in to the food.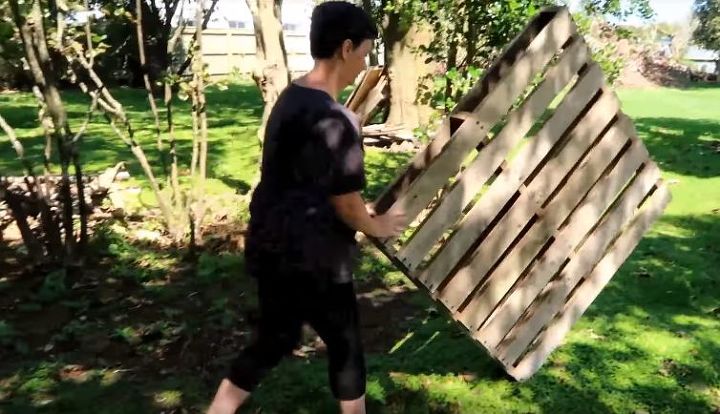 1st step is to roll the pallets to where you want them to be in the garden. Watch the video to see my technique for doing this easily.
Click 'Next Page (>)' to keep reading and don't forget to SHARE with your Facebook friends