Cover up those ugly garbage and recycle bins with a storage box! Since we don't have an attached garage, our bins sit on our side porch and… it looks like garbage. I wanted something to cover them up that was simple, but also matched our house.
This tutorial is perfect for you if you're looking to cover something up along your house: propane tank, air conditioning unit, hoses, or other eye sores!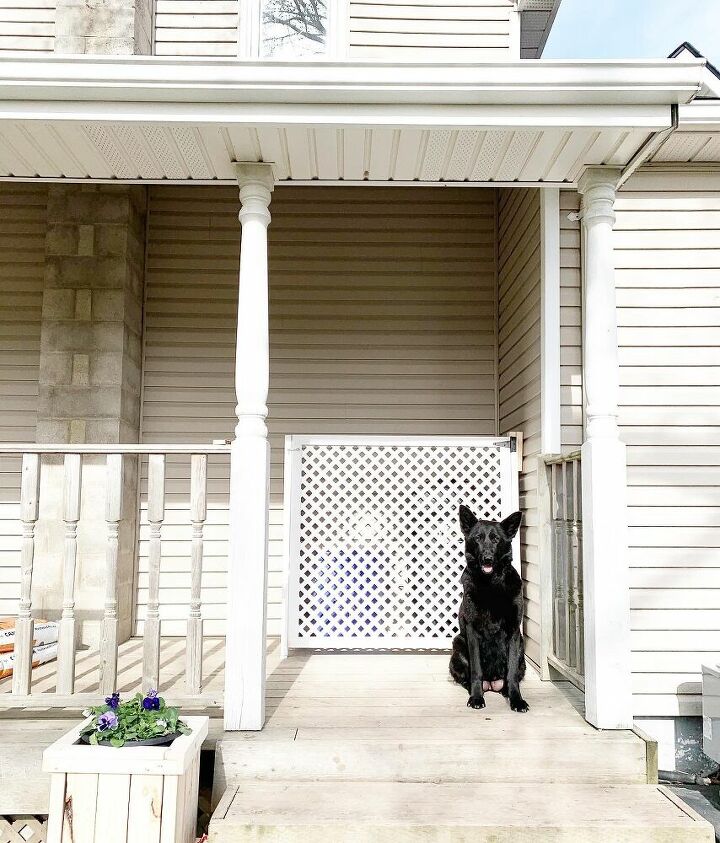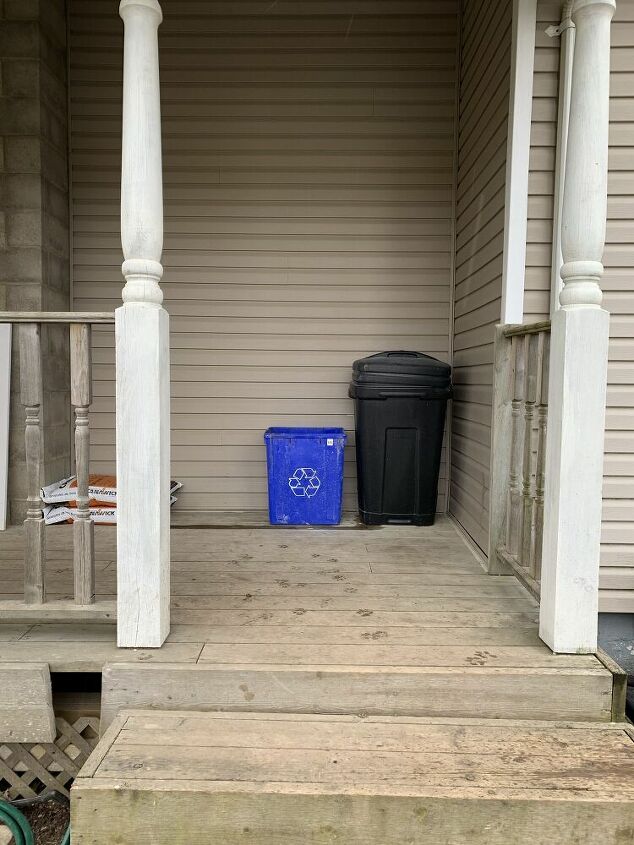 Supplies & Tools
This is the side of our porch and what you see when you pull in the driveway. Ew! I can't believe that I didn't cover these up sooner.
Supplies for this project:
2x2x8 lumber (x2)
1x3x8 lumber (x4)
4×8 sheet of lattice/trellis
Hinges (2 pack)
Hook & eye
Tools for this project:
Mitre saw and/or skill saw
Brad nailer and/or screw driver
Pocket hole jig
Paint or stain