I had this armoire in my one bedroom at the cabin and the brown was not working. It had been years and I was putting it off. Call it lazy, or just not inspired, but either way I didn't want to tackle it till now.
I'm so glad I did!
First step that everyone knows, wash it down and prepare for sanding.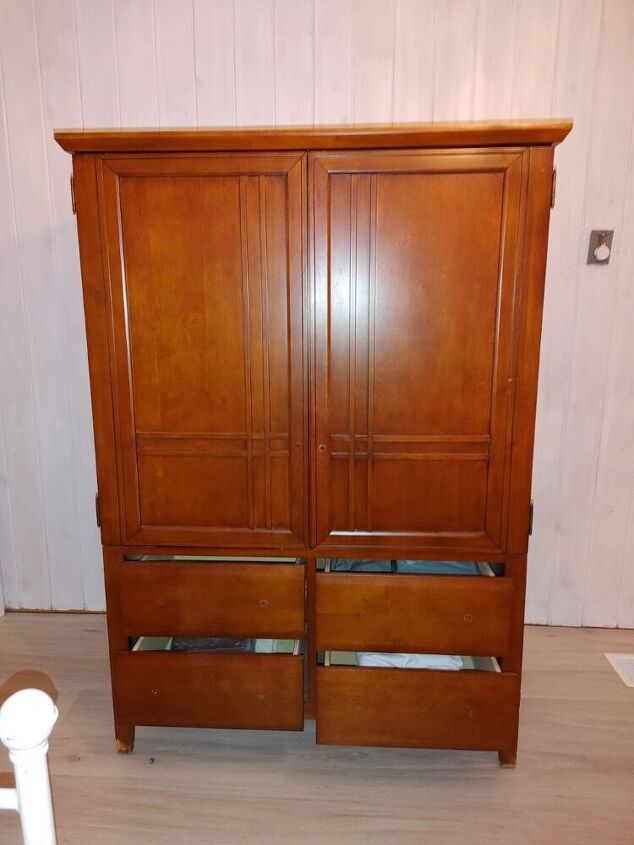 After a quick sand with 220 grit, I washed it down again to remove all the dust.
I decided to use this milk paint I'd had for years, Rustoelum. I was very happy with the result.
First coat went on so easy and the coverage was great. No primer, just paint.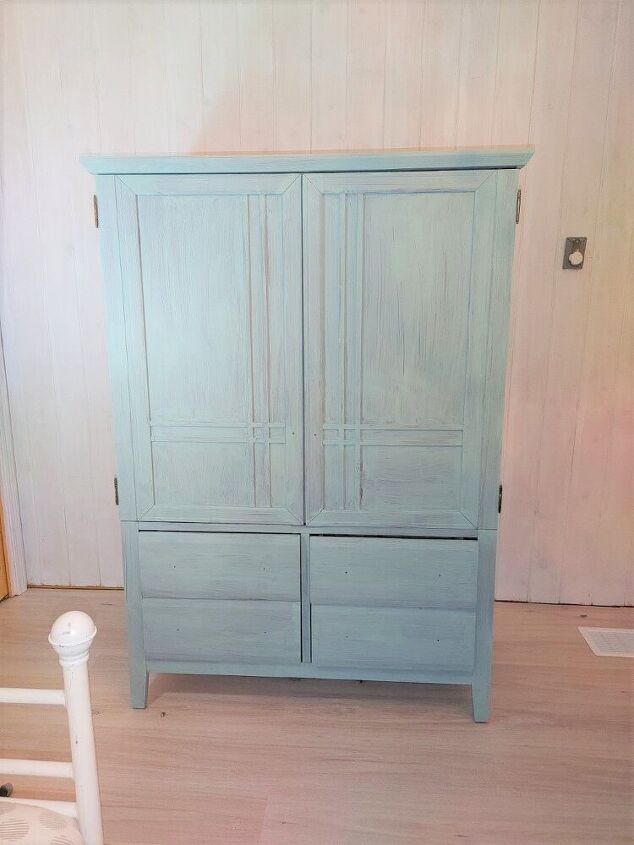 Two coats later, it was fully covered. The finish has almost like a chalk paint feel but with grit. I sanded a small area to see and it was easy to smooth it out with the 220 grit lightly. I didn't do this to whole thing though. I was on a mission to just get this done so I could put linens and such inside and move on!
Please Head On Over To Next Page Or Open button and don't forget to SHARE with your Facebook friends