Over the last 6 months or so – it seems that we always have a comment or two to the blog on our canning cabinet that we built out of old shipping crates and pallets – to the point that after so many asked – we finally put detailed plans on how to build it on our Etsy store  (see: Canning Pantry Plans). 
So we thought for today's post we would go through the how 2's of building with pallets and shipping crates – with a little extra information on the canning pantry.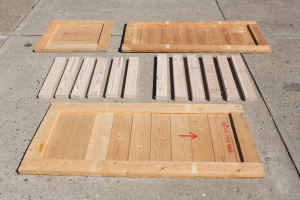 It's a great project – with very little cost involved – and lets you store over 200 jars of canned goods!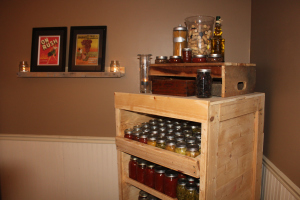 We have actually made two of them – the first we built from pallets – the second from some old shipping crates and pallets.  But for both – the only tools we used were a Sawzall, Nail Gun, Construction Adhesive (liquid nails heavy – duty), 3″ coarse drywall screws and a drill with a Phillips #2 screw bit (for drywall screws)
For the canning cupboard, we started by tearing apart about 4 pallets to use for the sides and shelving boards.   We learned early on to not waste time trying to pull the nails from  boards and remove every little speck of everything.  You end up damaging way too many boards and it takes forever!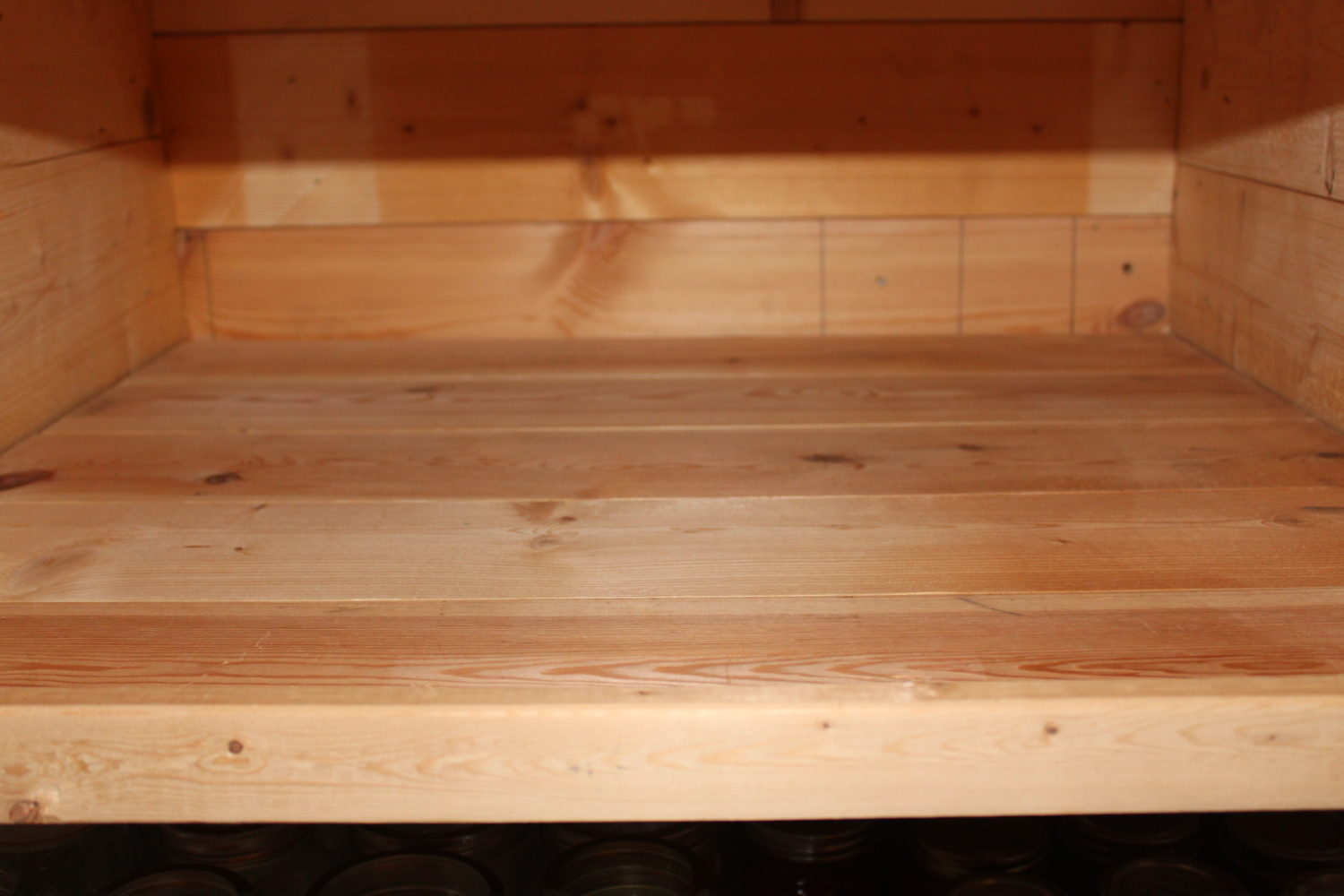 We use a reciprocating saw with a long demolition construction blade and simply slice through the nails.
Leave all of the remnant flat nails in the boards, not only does it add lots of  character – its super quick.  If you place the pallet up on end you can slice through all of the nails in about 15 seconds.
Just repeat the process until you have cut them all and you end up with 15 to 25 single boards to work with for every pallet. (depending on pallet size and make-up – you usually get boards about 3 to 5″ wide by 30 to 48″ long).  With shipping creates – we just disassemble the sides with the sawzall and then you have ready-made building panels to work with.  Whatever you use – pallets, shipping crates or old barn wood – the important thing is to have simple straight boards to build with.
Please Head On Over To Next Page Or Open button and don't forget to SHARE with your Facebook friends