The door for this cabinet was a lucky find on our very first trip to a local ReStore, at a whopping $2. Not only was was the door the exact size we needed, but it was made of solid wood and it was a pretty close match to our existing cabinets. On top of that we found a second door that we were able to use on the cabinet next to this one (also for $2).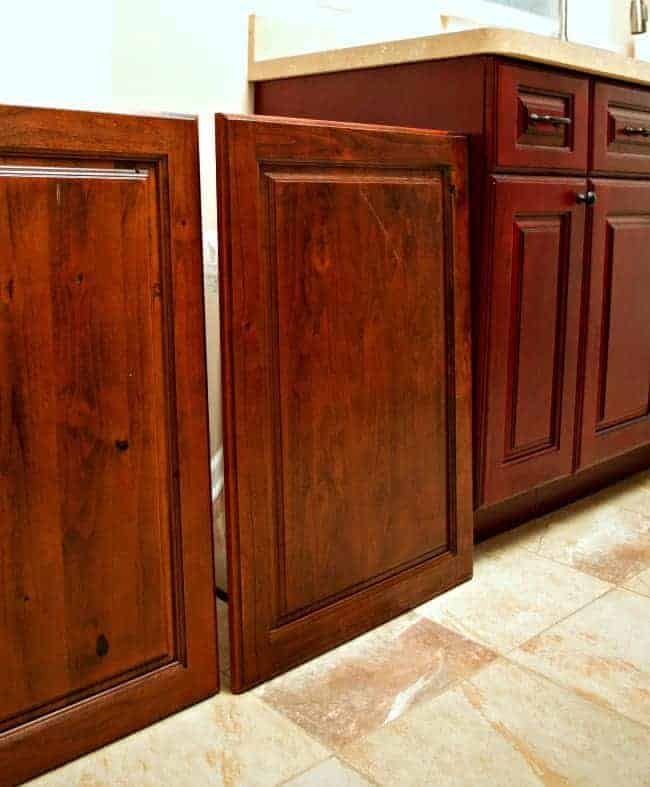 All I had to do was putty and sand the knots, then they were ready for primer and paint.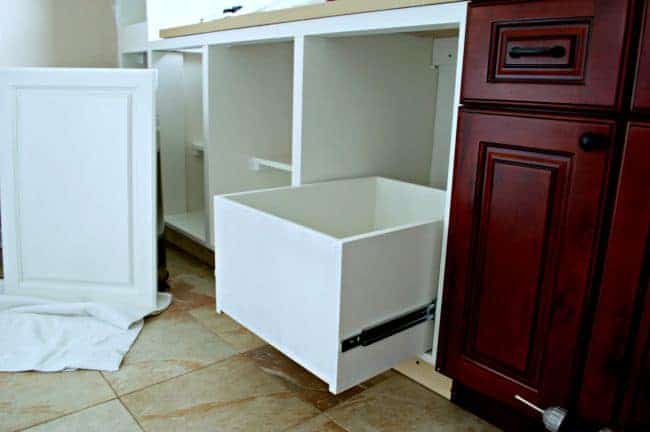 To attach the door to the drawer, we just screwed it on from the inside of the drawer.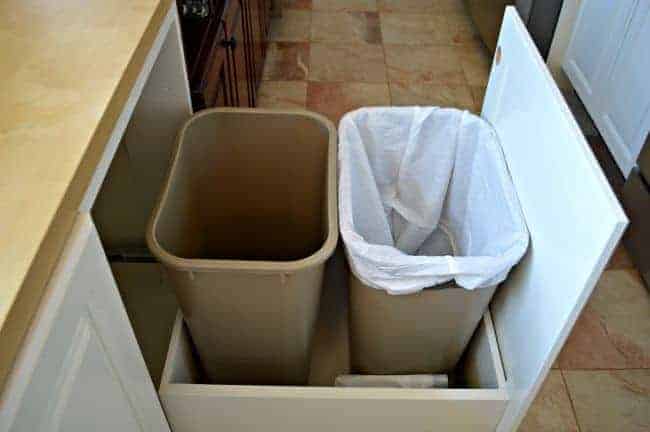 Instant garbage/recycle drawer…well…not exactly instant but it's pretty close!
Now I don't have to look at my trash and recyclables every time I go into the kitchen. Plus, it opens up the space where the cans were and keeps the dog from getting in the trash. A double win. I love how it turned out!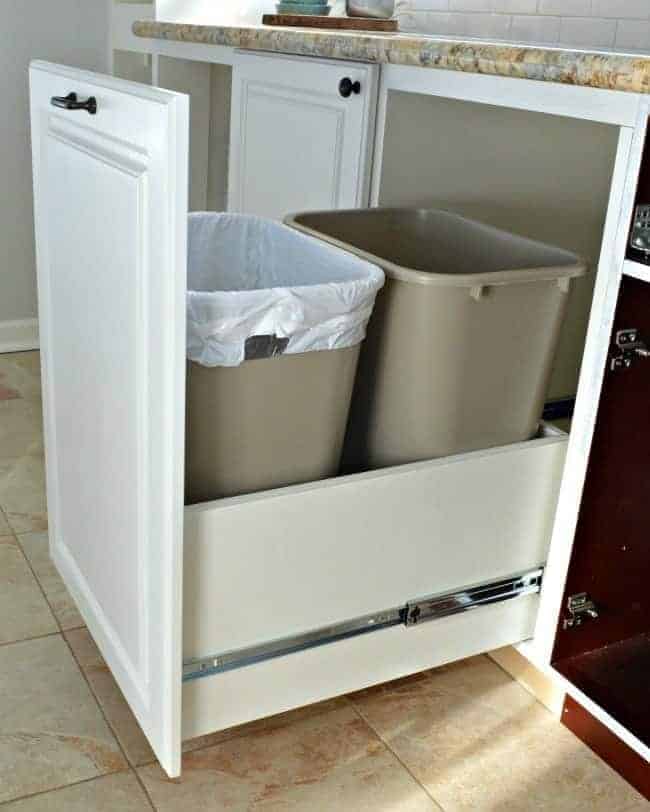 What is your opinion on garbage/recycle bins? Are you ok with them out in the open or do you need them hidden away?