There are two choices when faced with an eyesore that is NOT part of the decor plan.
1. Hide it so it just blends in and you forget about it.
2. Turn it into a statement feature.
In order to deal with the electrical panel in our basement family room, we opted for a little of both!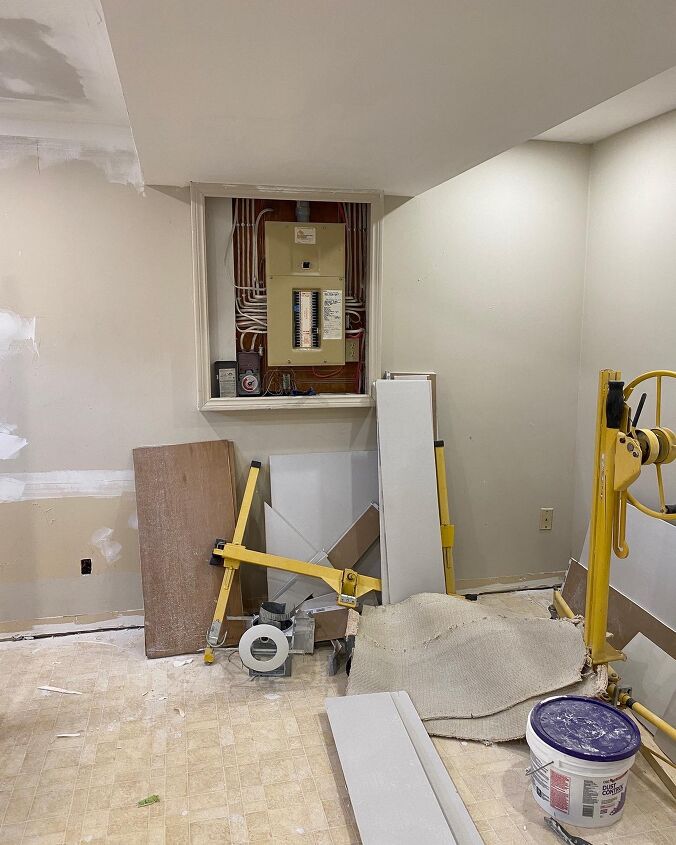 The starting point. An electrical panel on the main focal wall of the family room. Nice. Every girl's dream. But, it's a basement! The panel has to live somewhere and I am quite fond of having electricity so being disappointed about its existence seems to be off the table.
The original owners had boxed it in with little sliding doors for access and it did a good job of just camouflaging its existence in this 1980s basement.
Please Head On Over To Next Page Or Open button and don't forget to SHARE with your Facebook friends