To refinish old dry wood simply sand and wash with warm soapy water. Let the wood dry out (after washing it). Now using a clean dry rag apply a thin coat of coconut oil. Let it sit for 5 minutes or so, and then buff (wipe in a circular motion). Repeat if the wood is really dry.
For this piece I also applied a coat of Miss Mustard Seed Furniture Wax as added protection.
The coconut oil brought out the natural color of the wood, re-hydrated the wood, and took away that old musty barn smell. Oh yeah and it's also a great hand moisturizer. It's a win-win!
I am so happy with the results and the best part is it totally non-toxic (people eat coconut oil) so the kids helped me with this project.
@www.2littlesuperheroes.com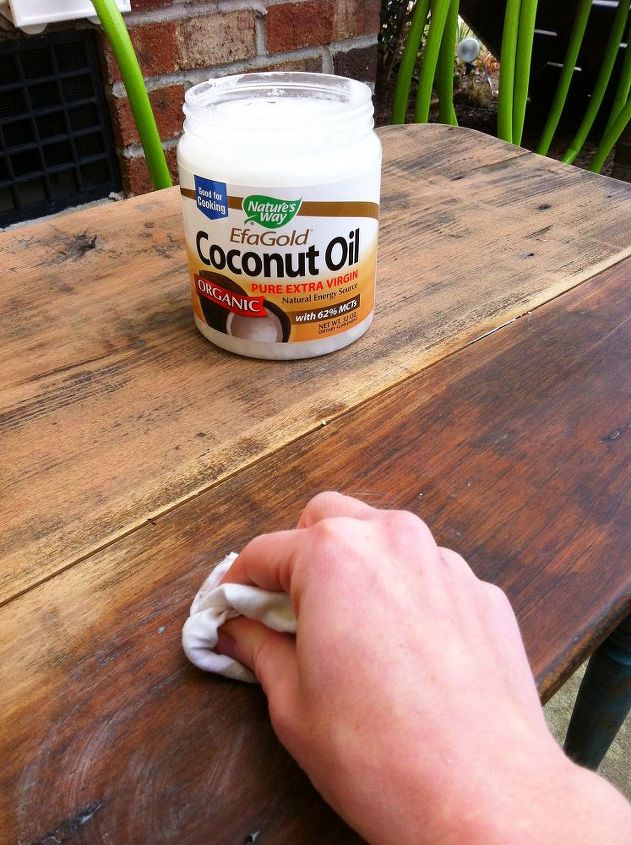 Apply coconut oil with dry rag.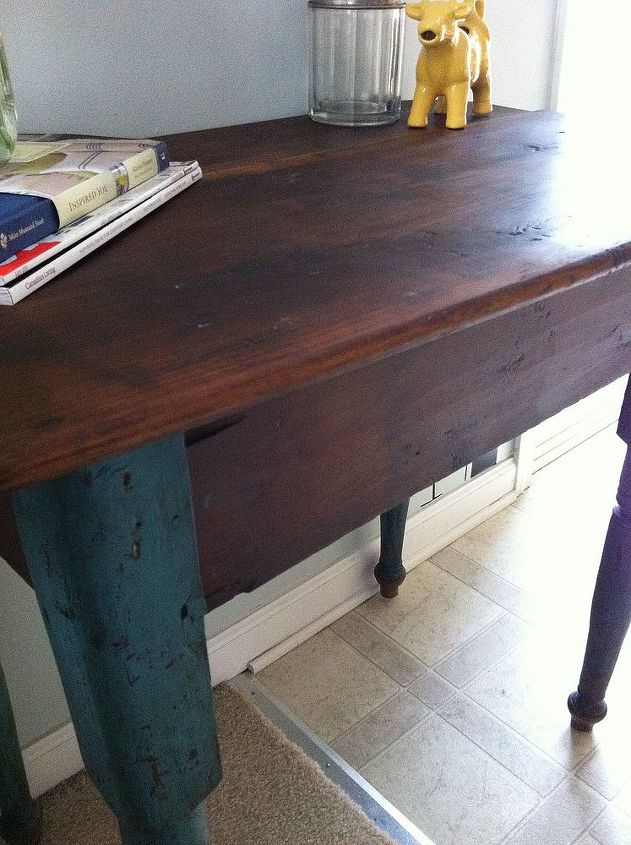 Finished wood. NO stain was applied that is just from the coconut oil!
Click 'Next Page (>)' to keep reading and don't forget to SHARE with your Facebook friends