I was searching for a small nightstand for on my side of the bed. When we changed to a King size mattress, we found that our new bed was considerably taller than the old bed.
While driving home from a friends, I was magnetically pulled to a furniture yard sale. At the sale, I found a simple wood plant stand that I thought would easily fit the bill. (Ta-Da!)
For $15.00 I purchased a "easy, a little clean-up and it is ready".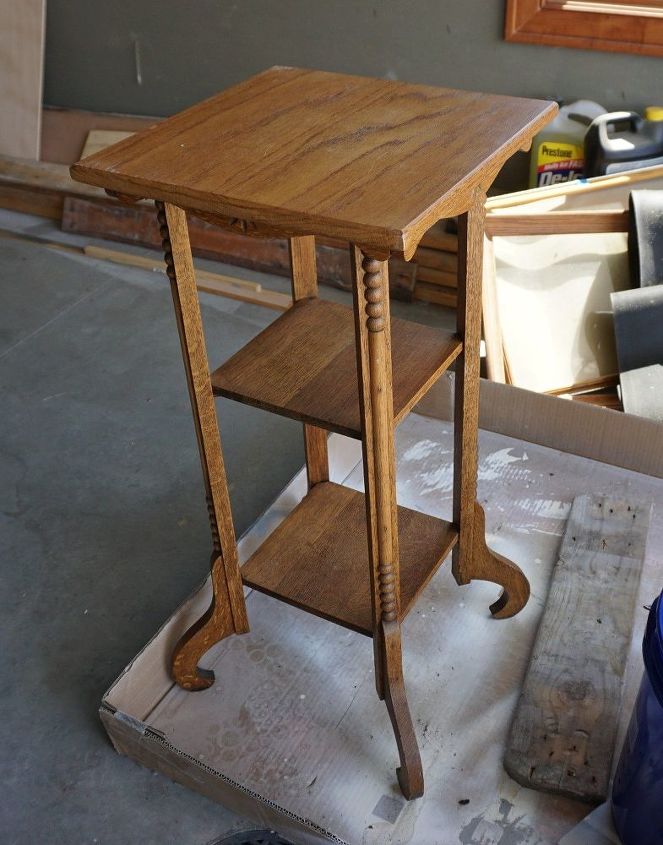 As the top had water stains, I decided to refinish the top. After sanding, I found the top was different type of wood then the legs. I didn't know then that the legs were finished with boiled linseed oil.
Friends, if you ever see a piece where the finish is yellowish and the grain is almost black, don't even think about it, walk away.
I began to sand the remaining parts of the piece. This is where it began to get just a little crazy.
Click 'Next Page (>)' to keep reading and don't forget to SHARE with your Facebook friends