Yes, I painted my ceramic tile floor and I am so in love with it, I can't stand it.
A couple weeks ago, I posted my reveal of my 1990's bathroom and I promised a follow up with how to stencil that almond ceramic tile floor. Here is my bathroom reveal in case you missed it: http://www.hometalk.com/29927365/completed-my-1990-s-bathroom-reveal
When I told my darling hubster some of my ideas of what I wanted to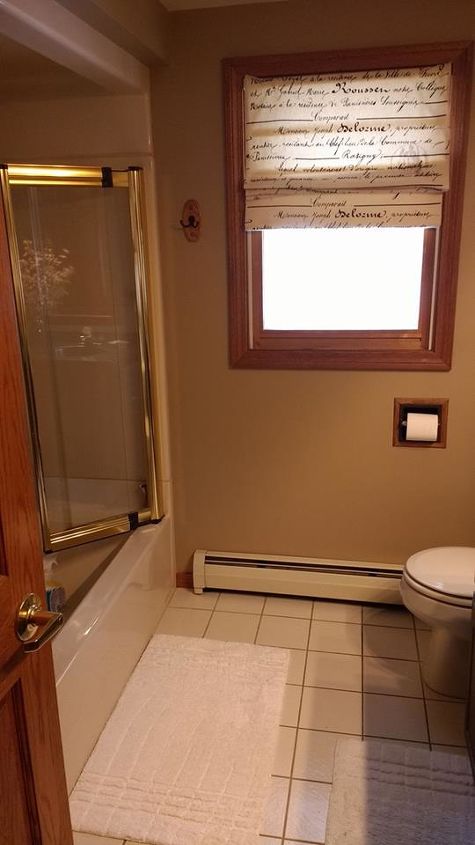 This is what the bathroom floor tile looked like in February.
A big thank you to fellow Hometalker, Stacy Davis, who gave me this great idea because she had seen how a gal had painted her tile floor: remingtonavenue.com/2015/08/the-girl-who-painted-her-tile.html
I couldn't resist the challenge and I LOVE stencils, so what the heck, after a little research, I jumped in.
Click 'Next Page (>)' to keep reading and don't forget to SHARE with your Facebook friends