2. Bleach
I always use gloves with heavily diluted bleach because of all the warnings and I remember to open a few windows. But, even with all the right precautions, I had a longing to find a product that would work just as well without the overly cautious behavior I'd adopted. So, about 5 years ago, I made the switch.
Natural Replacement – Simple Green
It's versatile, it's available at Sam's or Lowes, and it's not crazy expensive. You can use Simple Green full strength or dilute it (the levels are right on the side of the bottle). It's perfect as a spray for tables, counters etc. You can also use it to mop your floors or in the laundry. I've even used it on my wood floors without any problems. Did I say it's versatile?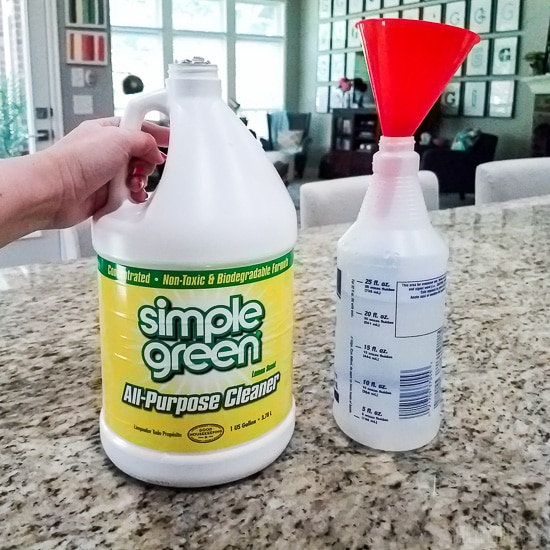 3. Dish Soap
Last week, I looked up some of the ingredients on a whim and decided to swap this one out primarily because I'm not using gloves when I wash dishes.
Natural Replacement – Help me decide!
I'm excited to meet my next friend in the world of natural cleaners. Do you know of a natural product that you or your friends trust to wash dishes? I'm not quite ready to take the "make-your-own" route, but I'd love some input on pre-made products!
Have you swapped out anything for a more natural option? I'd love to hear what you use and which ones you've decided are worth the trade off. Do they stand up to the cleaning power of your tried and true products from before?
And, please give me recommendations for the next season of dish soap in my home. My hands thank you!
Happy cleaning!