My oh my I never thought I would be using a product like this! From chalk paint to milk paint to white wash, I feel like I've used it all. Then I was introduced to Retique It. This stuff is so cool! Who would have thought you could blend actual wood into a paint product. Let me show you how I used it with a folding table makeover.
Every day there are new paint products on the market. Friends, this one is different.
When the folks at Retique It reached out and wanted me to create a project using their liquid wood, I figured I would makeover an old dresser. But the more I thought about it, the more I decided I wanted to transform a non wood surface into a real wood surface.
Hence the folding table makeover…
Where do we start?
Let me show you the "before" picture of my folding table.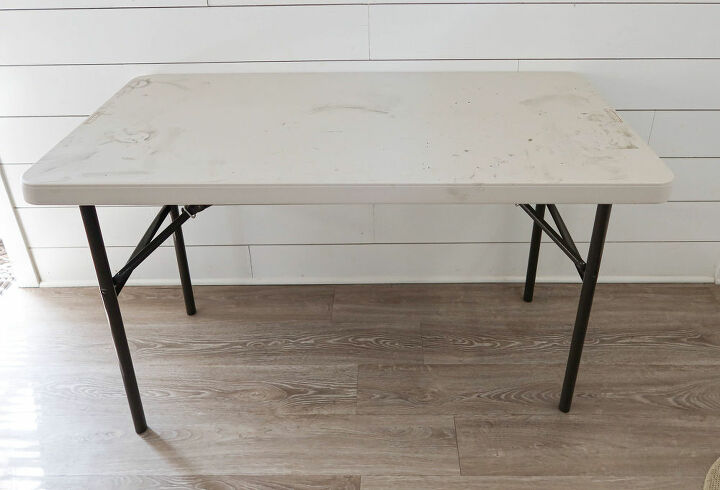 The BEFORE picture.
Can you believe that I'm going to transform an old ugly PLASTIC folding table to a beautiful wood table? Just wait…
For Keep Reading Please Head On Over To Next Page Or Open button (>) and don't forget to SHARE with your Facebook friends