We installed our own pot rack on the wall in my kitchen. Not too difficult, but provides lots of storage space for the pots. And, I think it's quite beautiful!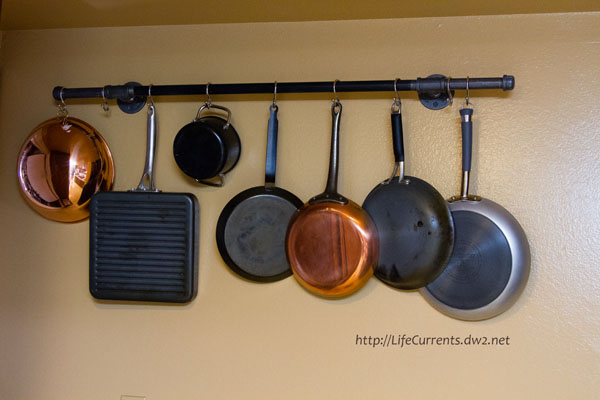 Help organize your kitchen using the vertical space on your walls
You'll want to measure where the studs are in the wall first. The main pipe length was based on that measurement.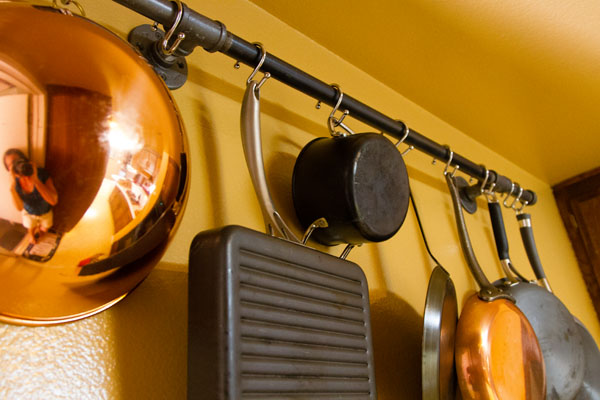 Click 'Next Page (>)' to keep reading and don't forget to SHARE with your Facebook friends