Here is a quickie little project that will give your patio or interiors a splash of modern cool. I love that this is repurposing something that tends to be in abundance by the end of summer: tomato cages. Whether you have old rusty cages, or brightly colored powder coated ones like these, the result is a collection of stands that gives you versatility of height and some sick lines!
Original Blog Post
Photo Cred: Anya McInroy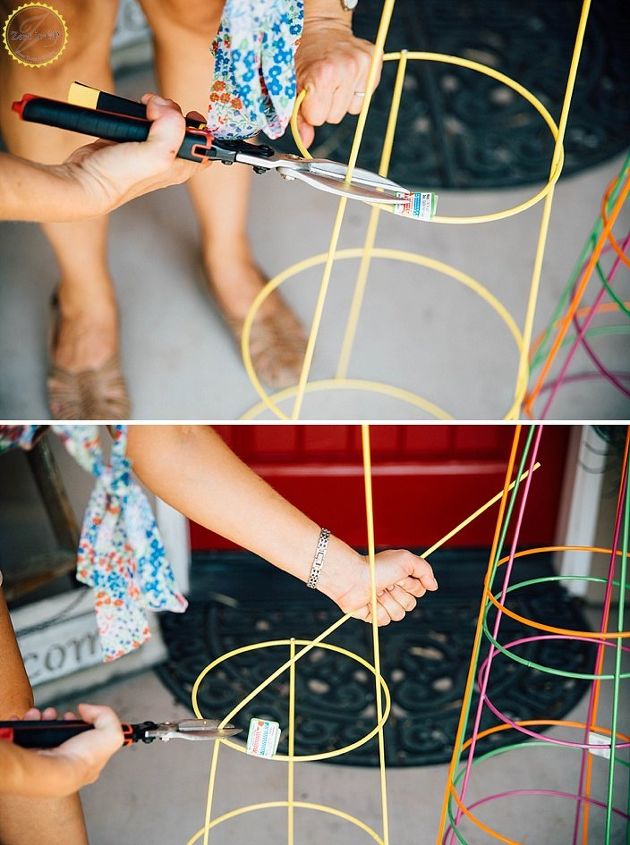 Supplies:
-tomato cages
-metal shears
At first, it may seem more than a little daunting to cut through the metal of these cages.  It actually is pretty darn thick.  However, if you give it a bit of a push and pull while you are cutting, the metal will snap off quicker than you would think (thank goodness…phew).
Click 'Next Page (>)' to keep reading and don't forget to SHARE with your Facebook friends