Have you seen them half barrel looking planter pots at Dollar Tree? Here is a super simple and EASY home decor DIY anyone can make.
I also think this DIY would look beautiful as some Rustic Wedding decor.
I hope you enjoy the tutorial as much as I enjoy sharing it with you.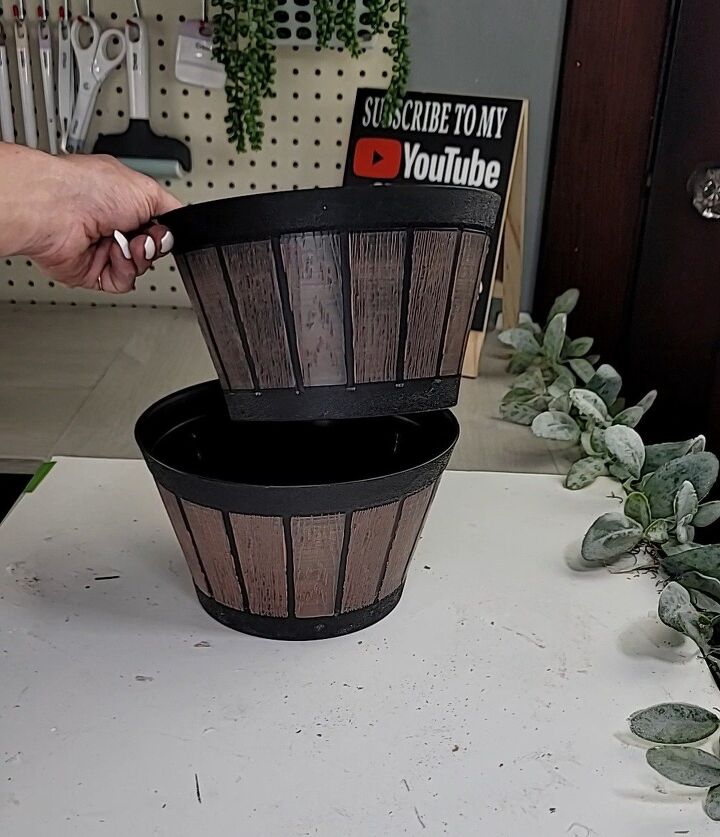 First you will need 2 of the half Barrel flower pots from Dollar Tree.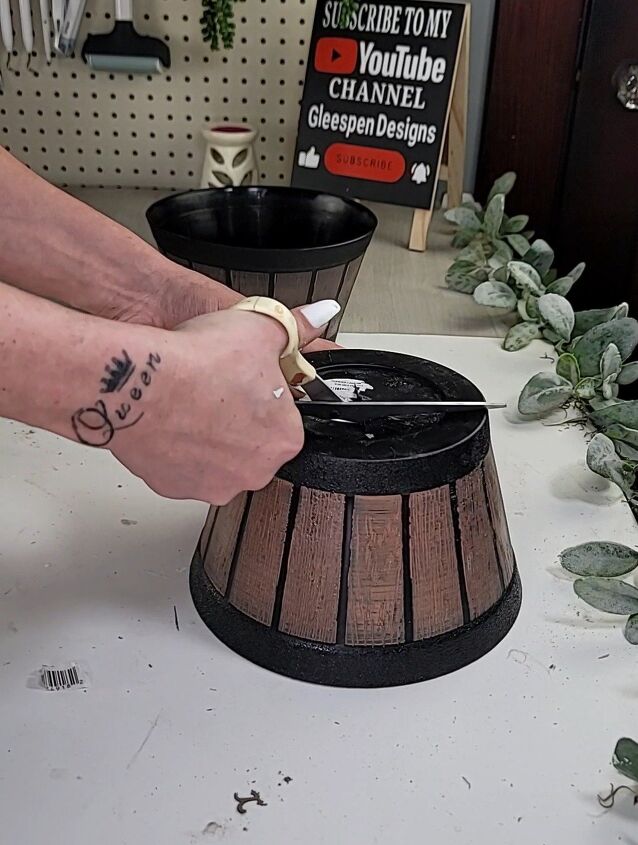 I used my scissors to cut out a hole in the bottom of one of the flower pots.
It does cut very easy.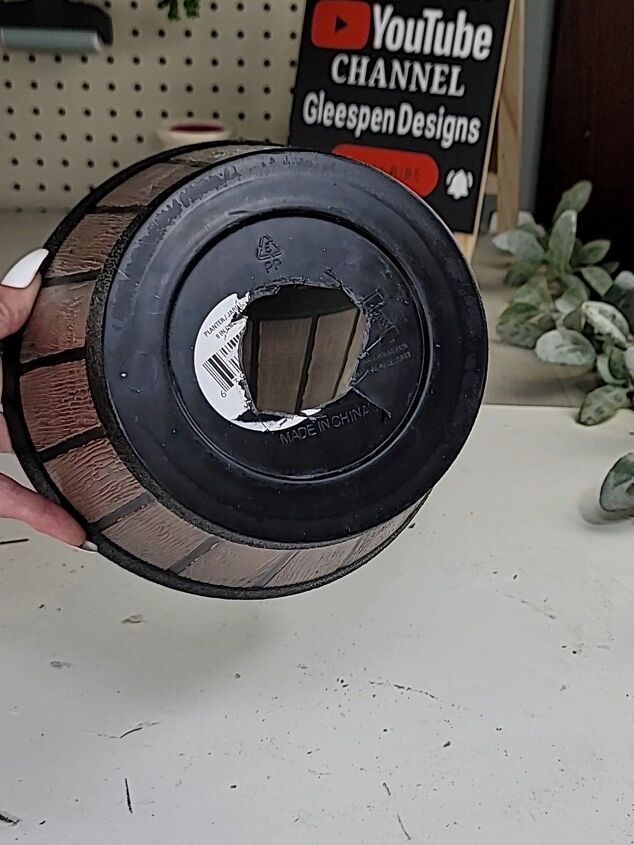 The hole depends on how many florals you would like to put in it. The hole does not need to be very big.