Three years ago when I started crafting, I chose a decoupage project as my first project. What a mistake! Every time I tried to get rid of the air bubbles, I ended up tearing the dang paper! After four or five tries, I was so annoyed that I swore I would never try my hand at decoupage again. Hahahaha, I know…what a sore loser, right? But just like anything else in life, the more you practice, the better you become at it…or should I say, the more you practice, the better you handle the defeat! LOL.
A couple months and many defeats later, I must have trained my nerves much better, as I again dared to pick up Mod Podge. This time, surprisingly, everything went excellent, and I managed to make some beautiful antique world map decoupaged candles for Greg's Mom as a Mother's Day gift. Since Mother's Day is approaching, I wanted to share a mother-loved-and-approved project with you, and this makes the cut, as Mom still loves the ones I gave her three years ago.
Have you had enough of my yapping? Then let's get on with the tutorial, shall we?
First I took a bunch of measurements to find out the size of my LED candles. Once I knew the candle size, I started preparing my antique world maps according to size.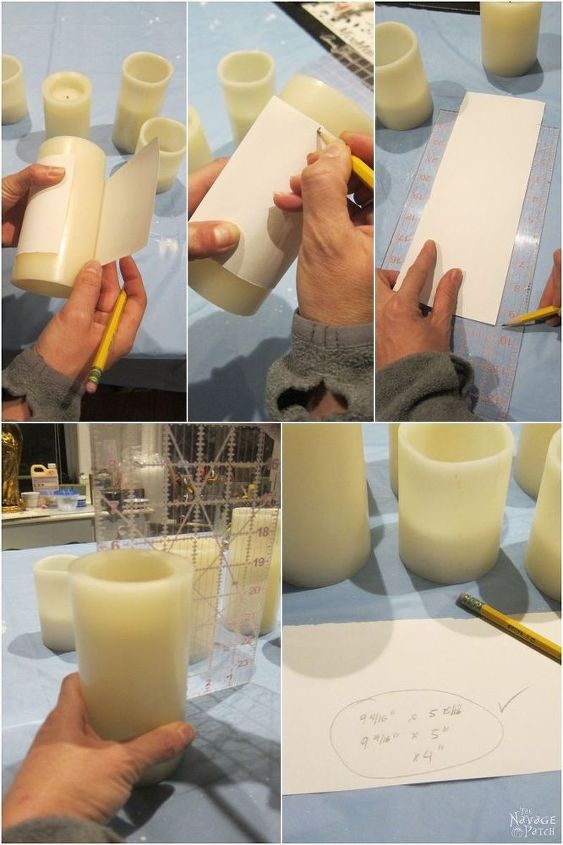 Click 'Next Page (>)' to keep reading and don't forget to SHARE with your Facebook friends