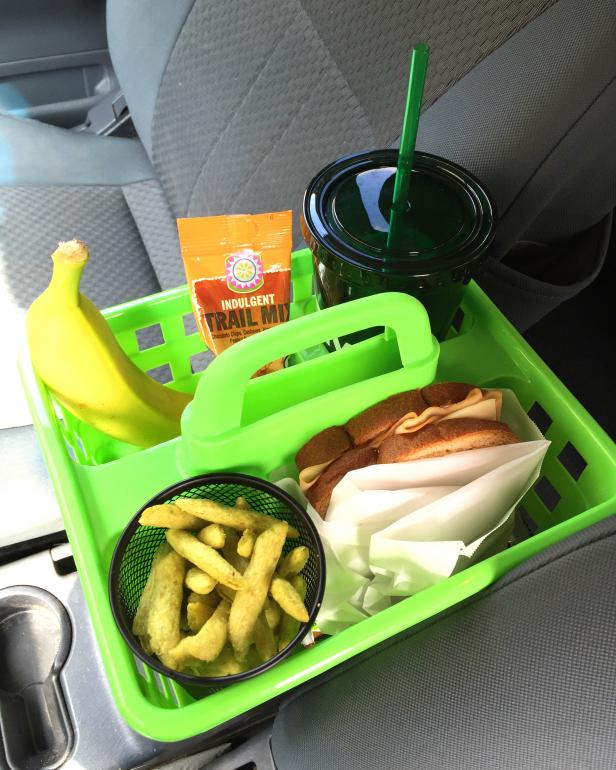 This one is great for all us busy folks out there. Keep a few of these small shower caddies in the house for out-the-door meals and a few in the car for fast food stops. It's much tidier than balancing everything on your lap!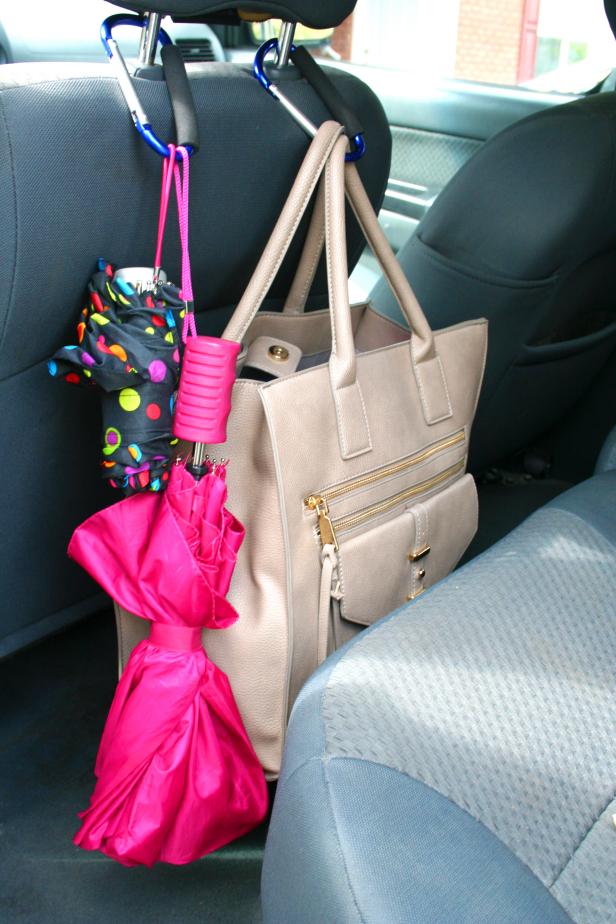 Make the most of your car's vertical space by using climbing carabiners as bag hooks. They're great for transporting your purse, gym bag, groceries and more!
Tissue Box Grocery Bag Dispenser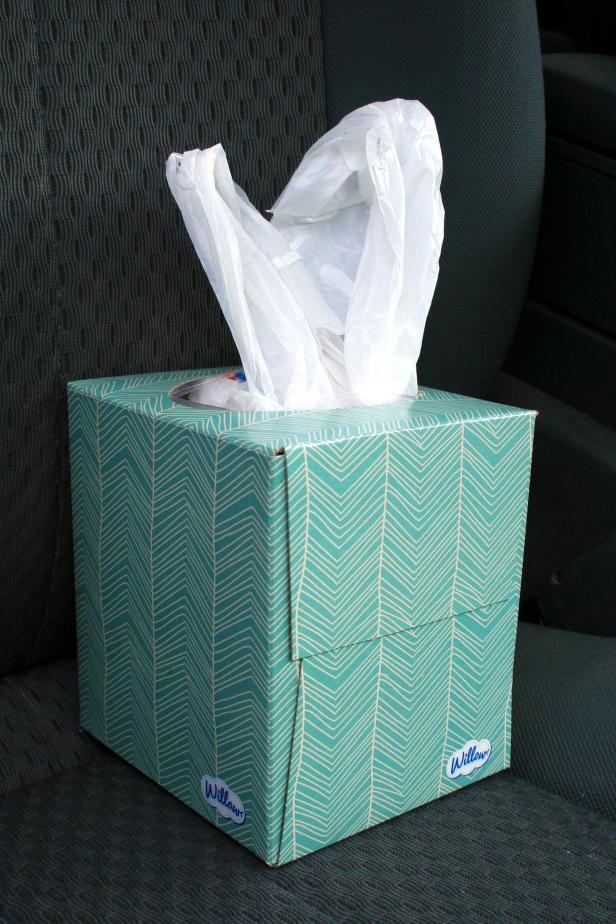 Plastic grocery bags are great for bagging up wet clothes, muddy cleats and miscellaneous trash. They also come in handy at the farmer's market! Store a handful in an empty tissue box for easy use.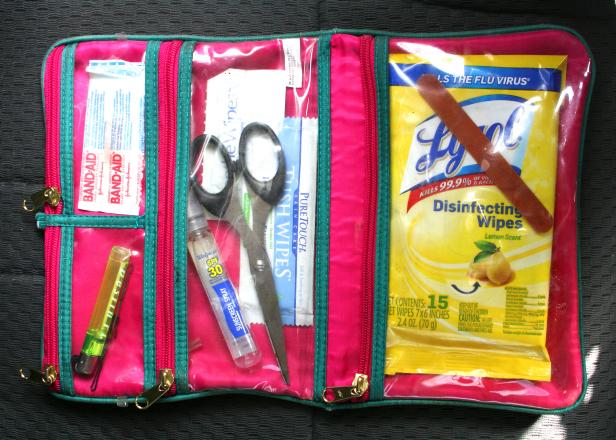 Makeup bags with multiple zipper compartments make perfect car emergency kits. Mine folds up flat and stores easily in the pouch behind the passenger seat.
Ice Pop Console Organizer
The bottom of an ice pop mold is perfect for organizing small items like coins, lip gloss and garage door openers in your console. Plus, the molds come in all different shapes and sizes to fit any console.
Cereal Dispenser Trash Can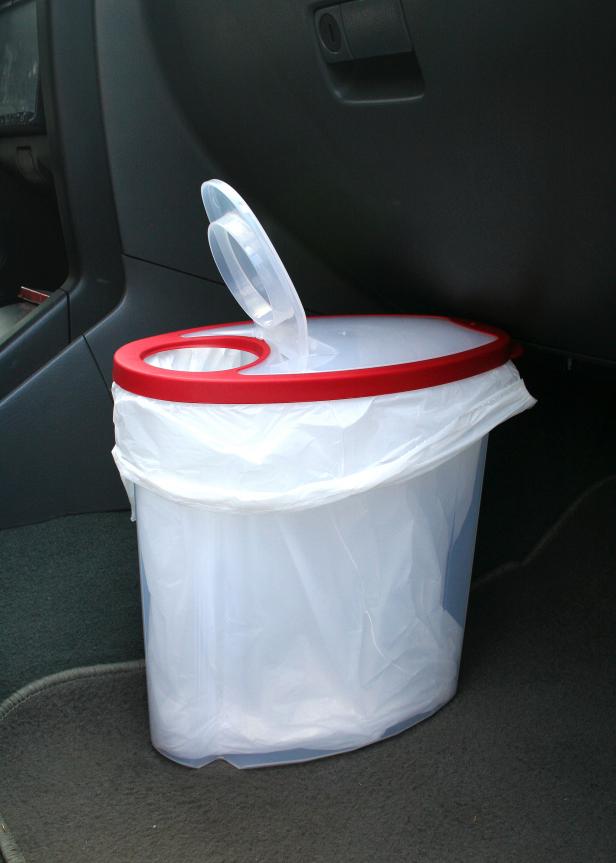 This one's as easy as it gets. Just add a small trash bag to a cereal container and you have a sealable, portable on-the-go trash can. To prevent spills, secure to the floor with a piece of heavy-duty hook and loop tape.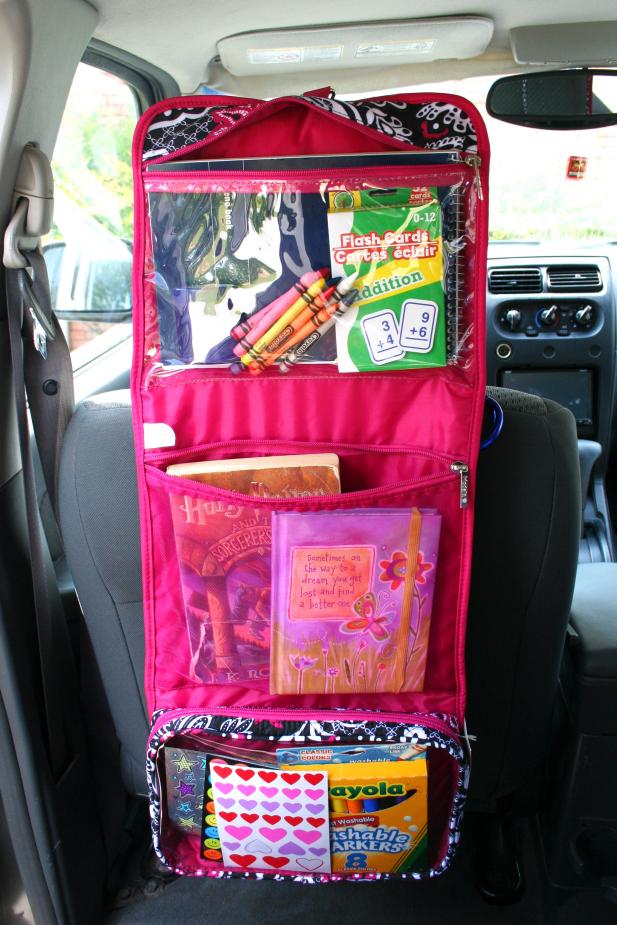 Is kid clutter taking over your car? Clean it up with a hanging toiletries organizer-turned-entertainment station. When you reach your destination, either leave it in the car or fold it up into a portable play pack your kids can carry with them for hours of fun.
Hayley at Grey House Harbor came up with this genius idea for keeping the kiddos occupied during a long car ride. Suction cup shower caddies are a great way to store water, snacks, toys and other pint-size necessities within reach of little hands. Hayley's Note: "Colored pencils at eye level are probably not a good idea in the event of an accident. Maybe crayons instead?"