1. HOMEMADE BUG REPELLENT
If you're anything like me, you know how the mosquitos can completely ruin an evening outdoors, making it impossible to enjoy yourself without them biting and buzzing by your ears. Even though I tend to be the one bitten, I just can't bring myself to wear commercial bug spray– I just feel like I'm spraying poison all over my body!
Fortunately, there are natural oils that repel bugs without all of the nasty chemicals. Simply mix about a cup of distilled water with 14 drops of citronella essential oil and 14 drops of purification essential oil (a blend of natural mosquito repellents like lemongrass and rosemary). Pour into a small spray bottle and shake before each use. Spray it generously on your body and clothes, but avoid your face. You can add more essential oils if it's not as effective as you'd like. Oh, and be sure to label the bottle!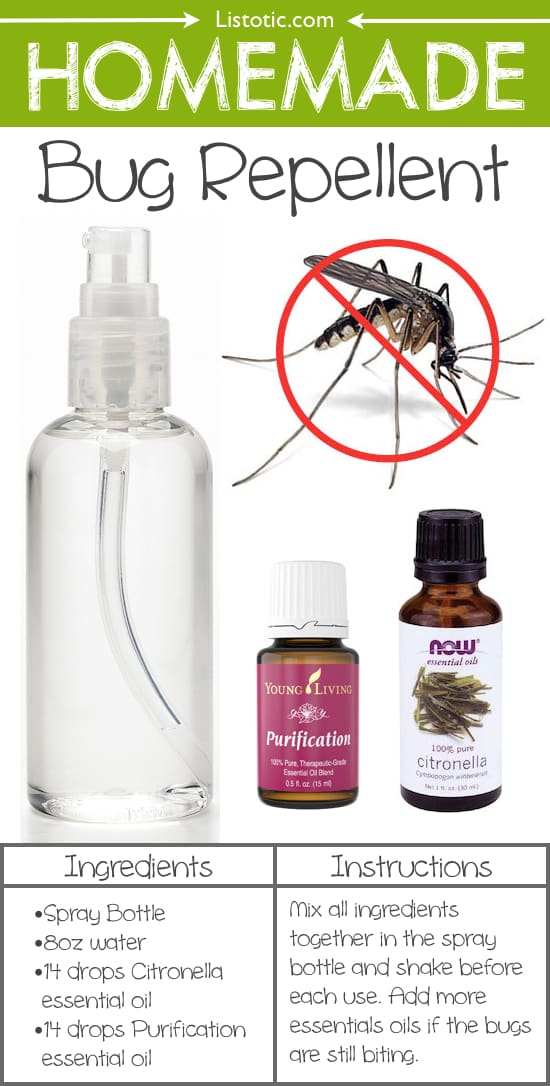 Please Head On Over To Next Page Or Open button and don't forget to SHARE with your Facebook friends