11 Brilliant Ways to Organize With Cooling Racks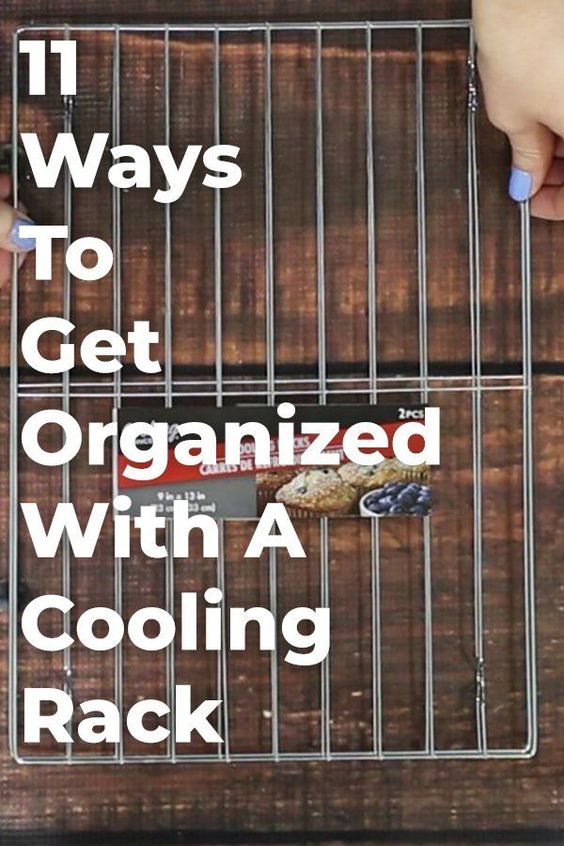 The great thing about using a cooling rack is you can attach notes with both clips & magnets.
Weave burlap in & out of the cooling rack & place on top of a mini easel. Add a clip & some recipes for this adorable recipe holder!
Hang a cooling rack by two command hooks in your bedroom or inside your closet to organize sunglasses, scarves, jewelry & more!
You can also organize your kitchen using this same hack. Get some S hooks & hang cooking utensils, measuring cups & more!
Attach 4 strong Command Hooks, or 4 hooks under your cabinets.
Next, place the cooling rack onto the hooks & add S hooks to create a clutter free mug organizer!
Next time you're at the dollar store pick up bin & place a cooling rack inside to organize all the loose tupperware lids floating around in your cabinets for easy access!
Grab a few cooling racks and bend them to create this great spice rack!
Attach to the wall with hooks or strong Command Hooks.
(Inspired by The Stonybrook House – ).
With some clips, Command Hooks & a few wire mesh pencil holders you can create this versatile organizer!
Use it to organize your make up in your bedroom or hold tooth brushes or other toiletries in your bathroom.
(Inspired by: LifeAt50&Beyond).
Or use it to organize your pens and pencils above your desk!
Check out this video for more instructions!